Despite recent investment in Bournemouth's music scene, some venues are still being forced to fold.
The Anvil on Holdenhurst Road completed a significant refurbishment last year, and struggling venue Jalarra, was rebranded as Canvas in a bid to attract a new audience but the local music industry continues to struggle.
Dom Patience, a Bournemouth gig-promoter said, "sometimes a venue has been trading without any problems for years, but if a nearby unit is turned into a new business, the landlord might make a noise complaint." He added, "it means the council have to make a choice, and often they will vote in favour of the new business that they perceive will bring a greater boost to the local economy. There's about 5 venues left that I can promote gigs in in Bournemouth."
Council legislation however, isn't so strict.  Under the Licensing act of 2003, a venue can host live music between the hours of 08:00 and 23:00 to 500 people or less without needing to apply for a licence.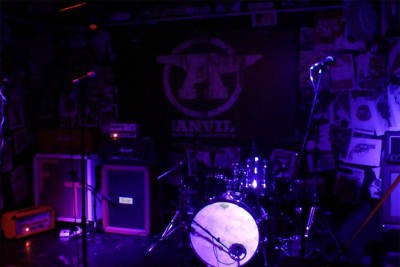 But Richard Carter, lead singer of band Blackhole says, "it comes down to mutual respect. If a band doesn't turn up on time, then a promoter isn't going to put them on again, no matter how good their music is." He added, "the quality of a show then decreases, so venues can't justify putting gigs on. Bands then complain that there is nowhere to play but it's their own fault, it's a vicious cycle."
In a 2013 study, UK Music estimated the value of live music to the UK economy as £662 million, and deemed that music was responsible for £3.5 billion in total.
Since July 2014, the UK singles chart has seen the inclusion of online streams count towards the official ranking, which is seen in part as a problem for smaller bands getting attention in a sea of music. Mr Carter said, "with Facebook-boosted posts and the pressure to produce regular content online, having a business mind is almost more important than having a musical one. It detracts from the quality of music bands produce."