A viral video released by Bournemouth Tourism has topped 50,000 YouTube views beating all previous videos released by the organisation.
The video, released on YouTube on 5 February, sees local celebrities such as Queens Park Rangers manager Harry Redknapp and Blur bassist Alex James endorsing the Dorset coastal town.
Bournemouth Tourism Public Relations Manager Beverly White, who kicked off the campaign, said they were thrilled with the response.
"We never expected it to be so popular", she said, "I just uploaded it to YouTube to show a few friends and colleagues."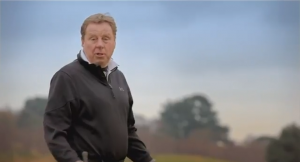 The video has received more views in one week than all other other videos released by Bournemouth Tourism combined.
Harry Redknapp, who lives in Sandbanks, Poole, can be seen swinging at a football with a golf club at a local course, while Alex James, of Boscombe, looks out to sea on a rainy day.
It also shows some of Bournemouth's famous landmarks and leisure activities such as Bournemouth Beach, the Bournemouth Air Festival and the nearby Christchurch Snowtrax. Bournemouth restaurants and nightlife are also included in the town's tourism highlights.
Titled Bournemouth vs California, the video campaign pokes fun at popular California tourism adverts broadcasted in the UK that featured celebrities such as Kim Kardashian, Robert Lowe and Arnold Schwarzenegger.
Mrs White said the real tourism campaign has not actually started this year, but a Facebook campaign behind the video will begin this week.
Let us know what you think of the video below. How many celebrities can you spot?
Main image from Bournemouth Tourism TV video.