People have criticised the Council's decision to ask the owners of the new indoor skate-house to pay for a 'pedestrian refuge' on the Ringwood Road, Poole.
Owner Tony Hill has been asked to pay thousands of dollars by the Town and Planning Committee to make arrangements for safer crossings for the pedestrians.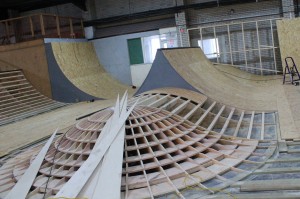 Hill along with his brother Steven, sold his family home to finance the Prevail Skatepark, and wants it to be a "getaway for young kids."
"I'm passionate for the sport. There are very few such centres in South. This is for the community and the young people," said Hill.
However the Council's demand to pay for provisions, to make crossing the road safer for people visiting his centre, has set back the project, he said.
"These safety concerns were raised late in the application process following a site visit, but, having become aware of them, they could not be ignored," said Richard Genre, Planning and Regeneration Manager, Borough of Poole.
Hill argues that no such issues were raised by the planning committee at the previous proposed site which is just 100 yards from the current one.
According to him the proposals for better crossing options for the pedestrians on the Ringwood Road had been made before but the Council had been ignoring it.
"I'm a simple man. They are using me as a meal ticket," said Hill.
People on the other hand have taken to Facebook to show their displeasure with Council's decision. The Borough of Poole Facebook page is a witness to various pleas from indoor skating enthusiasts.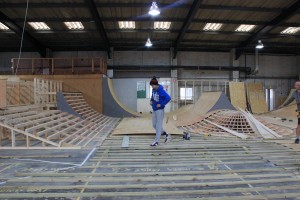 A post by Ross Thomson, a staunch supporter of Tony's project, has garnered as many as 1150 likes from various supporters.
I'm fed up with having to pay for my son to travel miles to go to a decent skate park that is indoors," said Nicky Bartlett,   mother of a 'scooterer'.
"This project would help the local economy massively as people from all over would come to ride this awesome place," said Jack Kingman, a BMX fan.