Queuing up to enter a bus could be a thing of the past. A popular bus operator in the Poole and Bournemouth region is rolling out smart cards, which will minimise the number of cash transactions with the driver for a ticket.
Called the Key card, it is expected to reduce boarding time on buses and the hassle of finding ready cash. Wilts & Dorset, will be issuing these cards in March, and recently unveiled its plans before a presentation for councilors from Poole and Bournemouth.
The company, which operates a large fleet of buses not just within Poole and Bournemouth, but also to surrounding places like Salisbury, will be making these cards available online. It is offering them in various packages of 10-day, 20-day, 30-day or even 90-day travel.
The smart card is almost on the lines of the London-based Transport for London (TFL), Oyster cards, with the exception that one cannot top up the card at independent top-up points, yet, or utilise them for travel on local trains. "But we are still fine tuning this technology and will hope to come out with an effective pay-as-you-go system suited for this region," says Leon Wellman, commercial manager, Wilts & Dorset. Future plans include integrating them with other forms of public transport.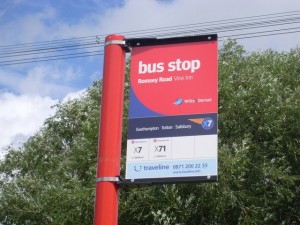 The machines for operating this technology are already in place on most W & D buses in the region. It is being used by concessionary pass holders, each time they board the bus.
For now, the operator is offering a web-based system of top-ups for the cards, with the subsequent option of a mobile based top-up service. "We feel that the web is a convenient and easily accessible option. So this service is being offered as a web only service for now."