Adele became a new mum when she gave birth to a boy last month, which is really old news. What everyone is waiting for now, is the name of her little bundle of joy. The singer has not yet revealed what she is going to call her baby boy, and it is cause of much consternation in her fan camp.
Every follower out there is on the look out for any potential news updates in the name department. Obviously people are becoming restless, after all, Adele and her fiancé had nine months to decide upon a name.
The singer has surely been bombarded with potential names by her peers/celebrity friends. However, there are some celebrities whose suggestions should definitely be given second thoughts!
PAULA YATES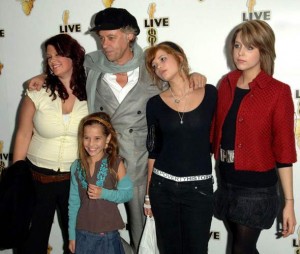 The late British television presenter was very creative, and consistent in naming her daughters. Maybe she wanted mystical names, or the very least unique names, because her four daughters are named:
Fifi Trixibelle is the oldest daughter. She is named after Bob Geldof's aunt and came about because Yates wanted a belle in her family.
Then came the Boomtown Brats – Little Pixie Geldof and Peaches Honeyblossom. Peaches carried on the naming tradition of her family when she decided to call her first son Astala Dylan Willow Geldof-Cohen. According to an interview with Hello!, they are expecting a second son in November called Phaedra.
Back to Paula Yates kids: she named her fourth daughter Heavenly Hiraani Tiger Lily Hutchence, almost makes you think if she was trying top her previous efforts!
FOREST WHITAKER
The Last King of Scotland star was apparently inspired by his own name when deciding what to call his kids. They are named Autumn, Sonnet Noel, Ocean Alexander, and True Isabella Summer.
Although the names seem to have a strong nature theme, he explains the reason for these choices: "I want them to kinda touch their destiny by their names. Autumn is sort of flighty and Sonnet is much more of an artist… and True was very strong, and Ocean just has a big heart. He wants to be a veterinarian… He's been talking about it for years."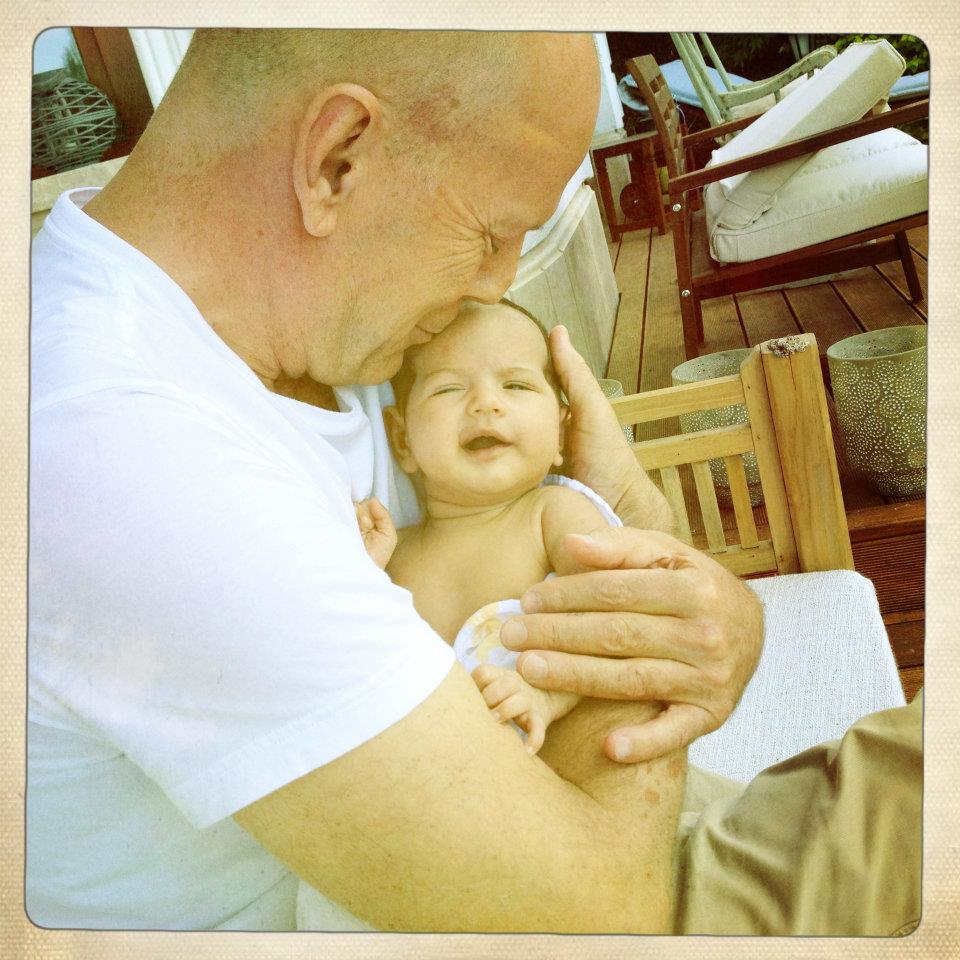 BRUCE WILLIS
The actor's famous half-smile always gave the impression that he was enjoying an inside joke. Ever since he named his daughters, we all became privy to that joke!
His three daughters with Demi Moore are named: Rumer (cool homophone!), Scout Larue (yes, a girl), and Tallulah Belle (who wants to legally change it to Lulah).
His fourth daughter with Emma Heming got a cute name, for a change: Mabel Ray Willis. We know who must have had a hand in that.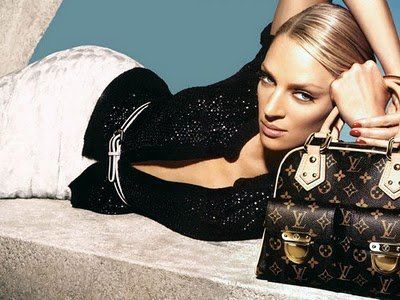 UMA THURMAN
The new bundle of joy for Thurman-Busson couple has not one, not two, not three, but seven names.
Rosalind Arusha Arkadina Altalune Florence Thurman-Busson came in to this world in April this year – but each and every part of her name has "special meaning for her mother and father."
Apparently a massive 'A' bug bit Busson, because his two sons with model Elle Macpherson didn't fair any better with names – Arpad Flynn Alexander Busson, and Aurelius Cy Andrea Busson were their flamboyant choices.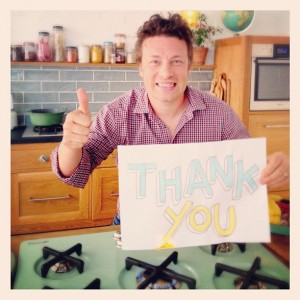 JAMIE OLIVER
The British celebrity chef's creative streak is not limited just to the kitchen. He took the concept of pet names to whole new level when he decided on names Poppy Honey Rosie (food theme, obviously!), Daisy Boo Pamela and Petal Blossom Rainbow (I'm thinking disney theme, maybe from the books he read to his older daughters at bedtime).
His only son is called Buddy Bear Maurice (I can't even figure out why, but I'm guessing that he was scared of outrage from his daughters if their only brother escaped with an easy one!)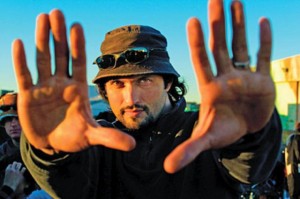 ROBERT RODRIGUEZ
The famous american director's obsession with alliterations is plainly visible, thanks to his kids names.
He has four sons and one daughter with his ex-wife Elizabeth Avellán, all with the initials RR.
Boys: Rocket Valentino, Racer Maximilliano, Rebel Antonio and Rogue Joaquin and Girl: Rhiannon Elizabeth. Imagine if his children live up to the 'destiny' their names portray!
OTHERS ON THE WATCH OUT LIST
[one_half]
Nicholas Cage
: Kal-el Cappola (boy)
Gwen Stefani: Zuma Nesta Rock (boy)
Shannyn Sossamon: Audio Science (boy)
Frank Zappa: Moon Unit (girl), Ahment Emuukha Rodan (boy), Dweezil (boy) and Diva Tin Muffin Pigeen (girl)
Jason Lee: Pilot Inspektor Riesgraf (boy)
Penn Jillette: Moxie Crimefighter
Arthur Ashe: Camera (girl)
David Dichovny: Kyd Miller (boy)
Rob Morrow: Tu Morrow (boy)
Ashlee Simpson: Bronx Mowgli Wentz[/one_half] [one_half_last]Nicole Richie: Harlow Winter Kate (girl) and Sparrow James Midnight (boy)
T.I.: Ya'Majesty (girl), Messiah (boy) and King (boy)
Mariah Carey: Monroe Cannon (girl) and Moroccan Scott Cannon (boy)
Macy Gray: Happy Hinds (girl)
Tony Braxton: Denim Braxton-Lewis (boy) and Diezel Braxton Lewis (boy)
Alicia Silverstone: Bear Blu (boy)
Alicia Keys: Egypt Daoud Ibarr Dean (boy)
Milla Jovovich: Ever Gabo Anderson (girl)
Brandon Flowers: Gunner Flowers
Levi Johnston: Breeze Beretta (girl) and Tripp (boy)[/one_half_last]
I hope these demos of celebrity prowess in naming their kids, steers Adele in a sweet and cute direction. Every one is hoping that she comes up with something awesome, after all it is for 'someone like her!'