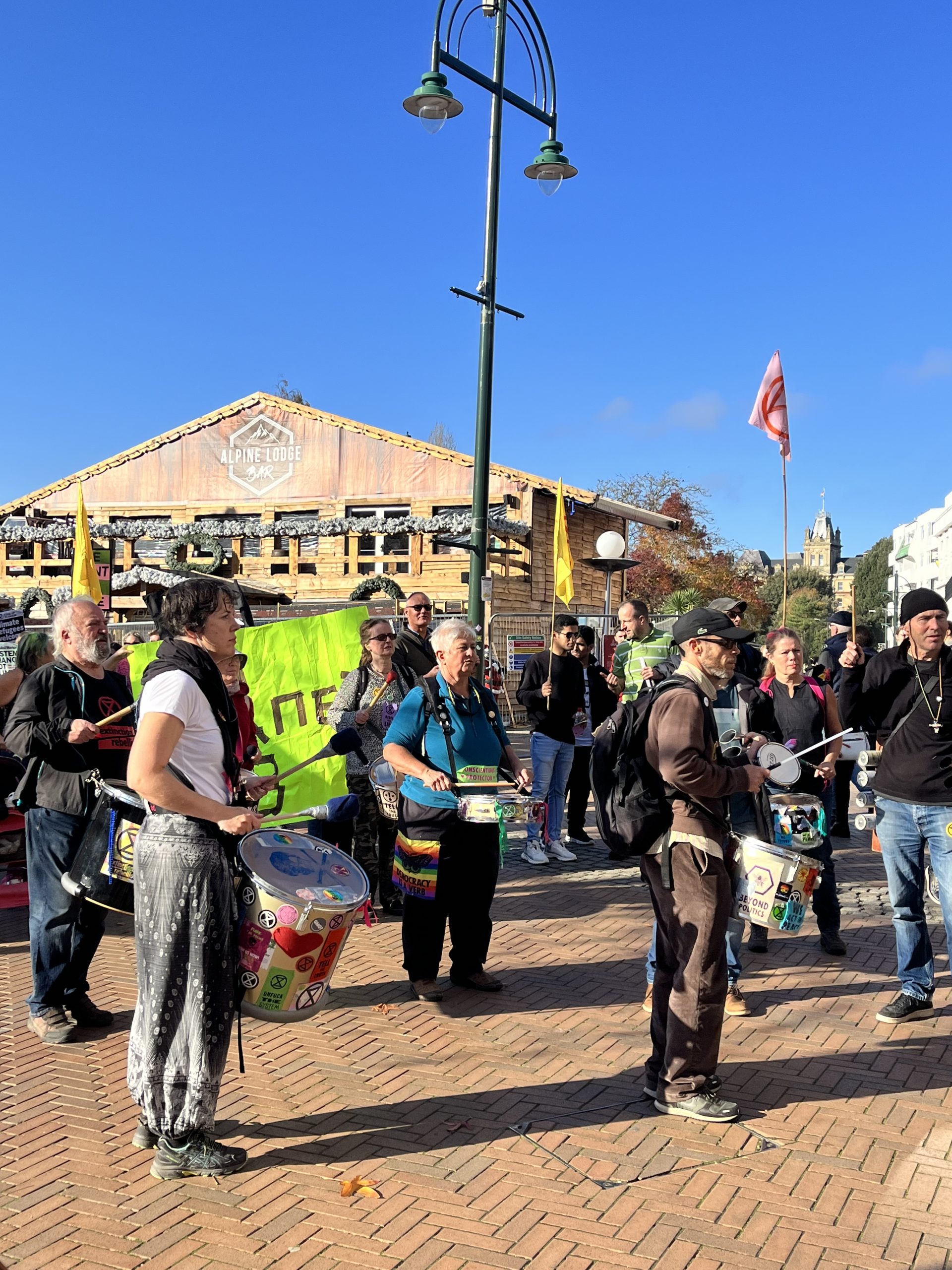 Hundreds of climate change activists today marched to the Bournemouth Town Center calling for immediate climate action and a change in climate policies.
The protestors started their parade from the Bournemouth Pier before peacefully making their way to the Square, all the while chanting slogans demanding climate justice. People from all walks of life, including lecturers, council members, and former MPs, participated in the march.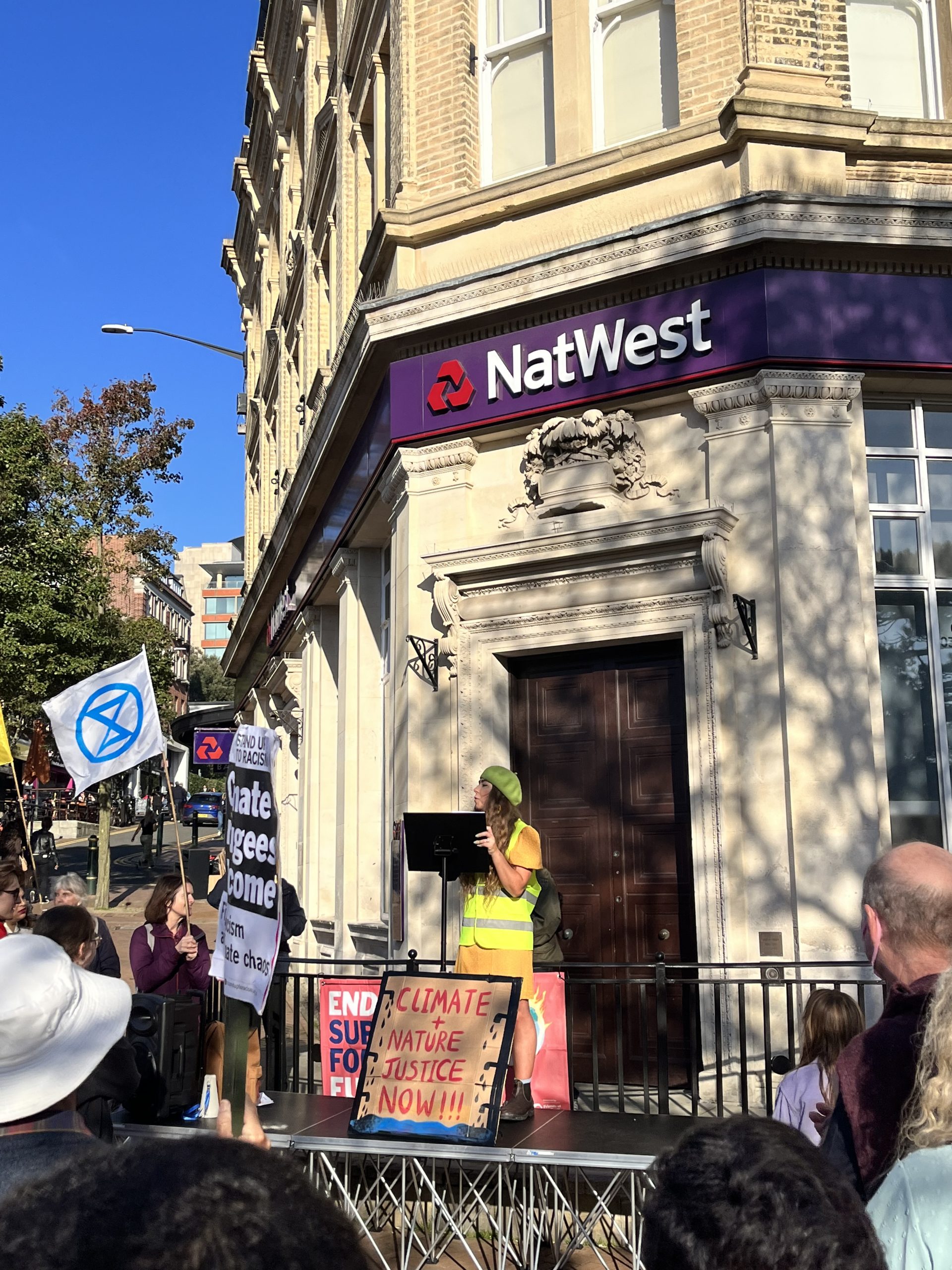 Ruby Free, the main organizer of the march and a Climate Justice Coalition campaigner had this to say, "COP27 clearly isn't doing enough and we are in a serious climate crisis. It's 18 degrees and it's November, which is absolutely absurd.
"The main objective here is just demanding climate action. The ways we can do that and the techniques to stop climate change are already there. All we need is the action to get that across so that we can actually have a brighter future."
Climate change has had catastrophic effects on the weather in the UK. The UK, for the first time on record, experienced temperatures above 40°C when a village in Lincolnshire recorded a temperature of 40.3°C in July. The WHO also reported that more than 3200 people had died due to the heat during the summer in the UK.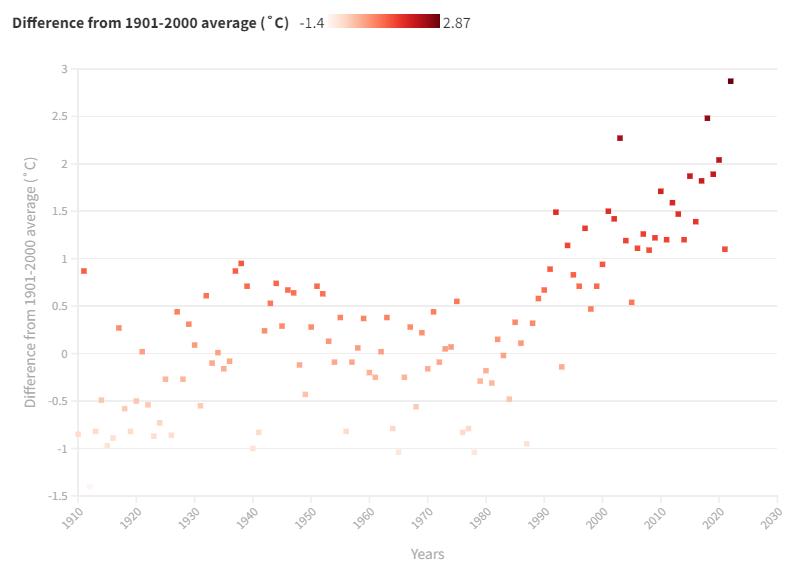 The yearly surface temperature of Europe compared to the 20th-century average from 1880–2021. Data provided by National Centers for Environmental Information.
Activists all across the world have been vehemently appealing for a global day of action to address the climate catastrophe on the 12th of November, midway through the COP27 summit. The Climate Justice Coalition, which had also been calling for a National Day of Action led the climate rally in Bournemouth and was supported by various local and national groups.
Kary Hartridge, a member of the Socialist Workers Party, one of the groups that had participated in the rally said, "We don't want to bother anybody. We just want to raise awareness of the fact that the climate is in real trouble.
"A third of Pakistan is still under water and people are not taking this on board that the global south is in massive trouble and they think just because we're in the global north we're going to be alright. Well, we're not alright."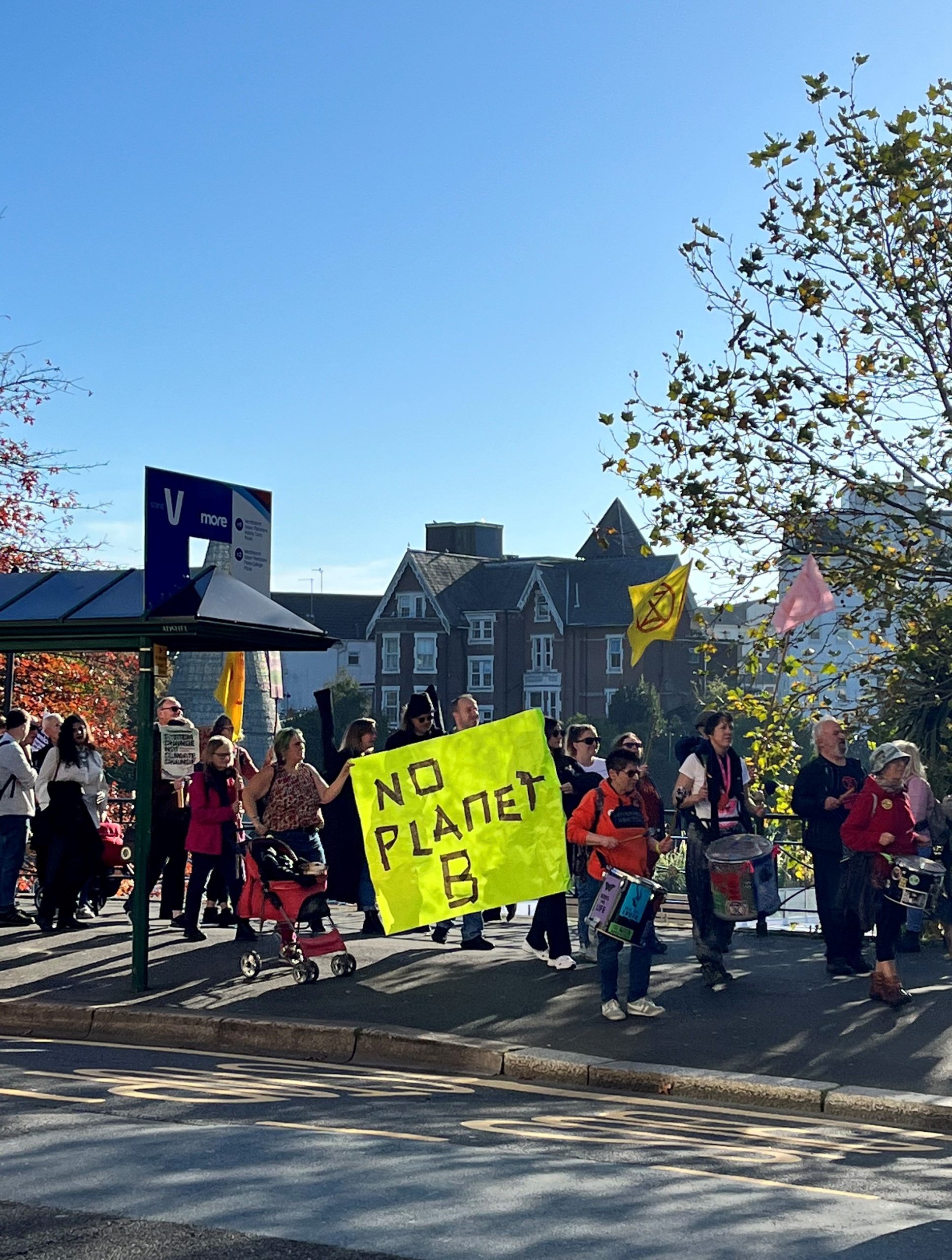 The climate rally at Bournemouth is one amongst several protests taking place across the country as activists are urging governments gathered for the COP27 summit to cut emissions and to act promptly.