In the light of recent NHS reform proposals, Poole council has admitted that its social care system for the elderly "works just fine as it is".
The council is not convinced that integration between health and adult social care would be "efficient or helpful," said Poole councillor Charles Meachin.
Cllr Meachin of the  Health and Social Care Committee said: "There should be cooperation between those who offer health services and social care services, but NHS should concentrate on health. Economies of scale often don't work and it is not a good idea to clump the two together."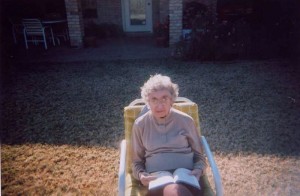 Social care has traditionally been provided by the local authority. Once you lump them together, those in social care are vulnerable to the dangers of privatization."
Cllr Peter Adams said: "While the current system is working adequately, there is always room for improvement and we are investing more and more money into social care services."
Poole Council is increasing expenditure in social services by £1m this year in order to accommodate the aging population.
"With the elderly there are two areas of focus. First, you have to keep them well enough so they don't have to go into hospital by providing sufficient care. Second, when they come out of the hospital, you have to enable them to get active. They should receive proper residential or domiciliary care packages to look after them," said Cllr Adams.
With 1300 elderly people dwellings present in Poole, the council said it has managed to accommodate most people who need suitable accommodation.
But Cllr Adams added: "The council does often have difficulties with funding and figures of the elderly population are expected to rise."
Hear more about what Cllr Peter Adams has more to say regarding social care and housing in Poole below.
[audio:http://www.thebreaker.co.uk/wp-content/uploads/2012/02/Elderly1.mp3|titles=Councillor Peter Adams]
Related articles