The Dorset hospital merger "is not a big deal" and patients will benefit, said a Poole councillor on the health and social care committee.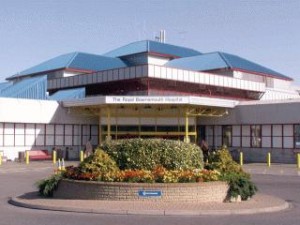 The public are being consulted on the potential merge between the Poole Hospital Foundation Trust and the Royal Bournemouth and Christchurch Hospitals Foundation trusts.
Councillor Rev Charles Meachin said the merger is about saving money. "This is purely about back office and organisation, it is purely the trust board, they will save a lot of money and that is not a bad idea, if you can save money to spend on front line services.
"If they release money for front line services then that would be very good, I will be able get my knee done quicker. There is no suggestion of reducing front line services. It will be beneficial to the public."
The Poole and the Royal Bournemouth and Christchurch Hospital Chief Executives outline that the merge "creates the potential to develop centres of excellence bringing together the skills, expertise and technology from both organisations."
Both hospitals already work closely together in providing trauma and orthopaedic care.
The NHS hospitals want to introduce spinal surgery, strengthen their cancer services, and upgrade Poole's neonatal intensive care unit, so that fewer patients have to travel out of the county for treatment.
The decision for the first ever merge between two NHS hospital trusts has not yet been made, after the consultation period the trusts will feedback to the Health Scrutiny Committee on the March 27th.
Related articles;