Junior doctors at Poole Hospital are starting their second day of strikes.
The action is part of an England-wide 'all out' strike which saw junior doctors walk out between 8am and 5pm yesterday with the same planned for today.
This means that for the first time ever, the strikes are effecting accident and emergency, maternity and intensive care units.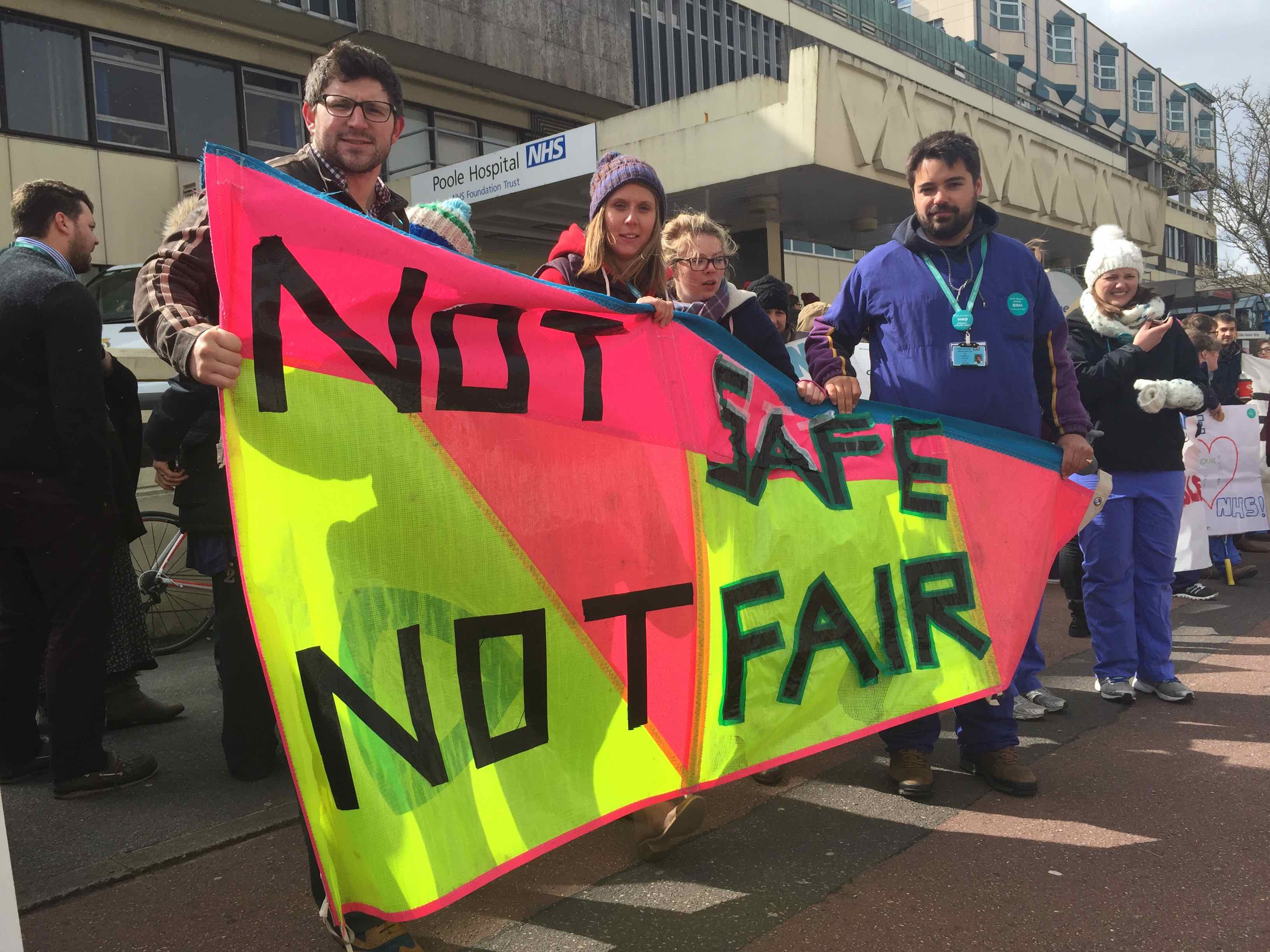 The unprecedented action is in response to stalled negotiations over a new seven day working contract which the Government plans to impose on all junior doctors.
Olivia Davies, Geriatric Registrar at Poole Hospitals Trust, told The Breaker why she was on the picket line:
"This is something that no one really wants to do and the atmosphere this morning was very sad, very solemn, very emotional when we all walked out. The aim of this is to stop the government imposing a contract that's unsafe for patients and that's all that anyone here wants."
"The key thing is that it's all about safety, it's not about pay."
The NHS say that 12,700 elective operations and over 112,000 outpatient appointments have been cancelled due to the action and that emergency services will be severely stretched.
Dr Johann Malawana from the British Medical Association (BMA), who represent 37,700 of approximately 50,000 junior doctors in England, says they've have had "no choice" but to go ahead with the strikes.
"Junior doctors had sincerely hoped this could be avoided. The BMA made a clear and genuine offer to the health secretary; lift the imposition and we will call off this action. This has been rejected and responsibility for this week's action now rests squarely with the government", she said.