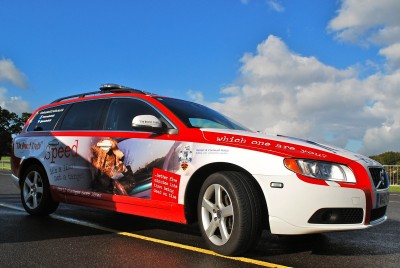 A new initiative to support driving instructors in Dorset needs improvement, according to a local motoring school.
Adrian Gentry, from Pass Right, attended the first in a series of training sessions in Poole last night.
He says, "the initiative is good in itself but it needs refinement. They need to understand how we deliver as instructors and it needs to be more of a structured format."
The free training sessions are open to approved driving instructors and are designed to help teachers reinforce important road safety messages and discourage anti-social driving.
Examples include using your mobile phone, drink driving and 'showing off'.
They are being run by charity The Honest Truth, a nationwide multi-agency road safety partnership that was set up following a collision in 2009 which claimed the lives of three young people.
Police Sergeant Oliver Tayler, who spearheads the project nationally said,
"driving lessons are historically about mechanics and learning to drive. We look at the life skills attached to this and providing the information needed to make the right decisions when it matters."
The course is similar to Life Drive, which offers free driver training for new and young drivers in Bournemouth as part of the Streetwise initiative.
According to Bournemouth Borough Council, drivers aged 17 to 25 currently make up around 12% of the Bournemouth's drivers, but reports show they are involved in as many as 19% of the collisions.
The Honest Truth will be holding a further session on 14th March in Bournemouth as well as additional sessions nationally later in the year.