Bournemouth's employment rate is rising in keeping with the rest of the country and developing the digital sector.
With companies around Bournemouth creating new jobs and a relatively young population (an average of 34 years old), the employment rate has risen to 74%, according to the Labor Market profile.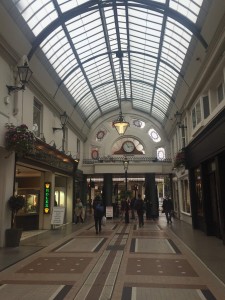 Chris Shephard, Head of Economic Development in Bournemouth, said this reflects the technological advance made by in city, "the Council has made great strides in supporting and developing the creative and digital sector which has delivered significant growth for the local economy over the past few years culminating in a number of awards for the town."
Mr Shepard also highlights the need to attract a younger working generation "It's important that we develop opportunities highlighting the career options in exciting, responsible, technologically advanced companies, many of which offer opportunities to work across the globe with major brands."
Following the successful development of projects which have helped grow the economy, there will be additional funds to expand major projects. This includes more emphasis being put in the Lansdowne area.
The Annual Population Survey (APS) indicates that around 80,700 people are employed in Bournemouth with 12,700 being self-employed. The unemployment rate is at 4,500.
Mr Shephard continued, "efforts to support events and initiatives such as Silicon Beach, Digital Wave, BFX and free public WiFi have helped to put Bournemouth on the international digital map and we're currently in discussion with Barclays, regarding an ambitious program of digital activity for Bournemouth in the forthcoming year."
The employment rate in the UK has reached a new record high in February with 74% people employed in the country.