Poole RNLI Lifeboat volunteers carried out around 140 call-outs in 2011, making it one of the busiest lifeboat stations in the South West.
Over 2000 people were saved by lifeboat crews and lifeguards across the area in 2011.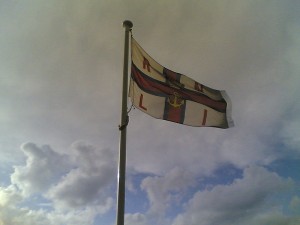 Last year, a group of volunteers from Poole Lifeboat spent over 2500 hours at sea. The volunteers launch in an average of 6 minutes and are available 24/7 on the coast.
Jonathan Clark has been a Poole volunteer since 1984 and a coxswain at Poole for the last 14 years. He said:
"When the pagers go, you get kitted up, the engines start and you know that there is someone out there that needs your help. Your instincts kick in, it's second nature, however insignificant or major the incident.
"No 'shout' is the same –  some are easy and some are scary. The straightforward ones, well, some people may think what a waste of our time, but if we did not go then it could escalate into something a whole lot worse."
Clark stated that Lifeboat Crew never judge people and are always happy to help. He added: "Our commitment is to save lives at sea."
Around the coast of the UK and Ireland, RNLI lifeboats made almost nine thousand launches, coming to the rescue of nearly eight thousand people.
Last April was the warmest in the UK for 100 years. As a result, the lifeboats made double the amount of launches compared to 2010, making it the busiest April in the history of RNLI Lifeboat. The figures were also high in January, October and November 2011.
RNLI Operations Director, Michael Vlasto, said: "Overall our services were as busy as ever. The message is clear, plan your trip to the coast and make sure you're aware of local conditions and, importantly, local tide-times – it could save your life."