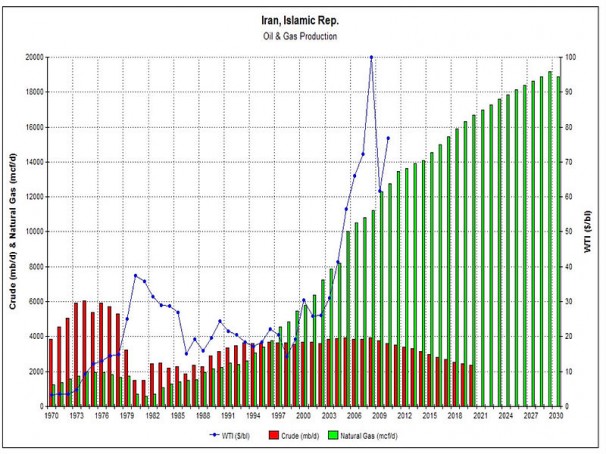 The European Union has agreed to place an embargo on Iran's oil exports as a result of Tehran's suspect nuclear programme.
The decision was reached early Monday morning after ambassadors from the 27 EU nations met in Brussels. The ministers are to formally announce the measures against Tehran later Monday.
IRAN DENIES ACCUSATIONS OF NUCLEAR WEAPONS
The agreement includes an immediate ban on new oil contracts with Iran while existing contracts will be carried out until July 1, diplomats in Brussels told AFP.
The move is aimed at stopping Iran – key oil producer – from funding its disputed nuclear programme.
"It is legitimate for us to increase the pressure on Iran to enter into negotiations with the international community," said Britain's Foreign Secretary William Hague.
However, Tehran insists its nuclear development is peaceful and for civillian use only.
Also expected are bans on the sale of gold, diamonds and other precious metals to Iran and any delivery of newly minted coins and notes.
IRAN THREATENS TO RETALIATE BY BLOCKING STRAIT OF HORMUZ
Iran's military and political leaders had warned they would block the Strait of Hormuz if sanctions over Tehran's oil exports were placed. This is a key shipping route for oil trading.
Meanwhile, the Pentagon said the US aircraft carrier USS Abraham Lincoln has safely passed through the Straits of Hormuz to the Gulf despite Iranian threats to block the trade route.
Britain's Ministry of Defence also announced a British Royal Navy frigate and a French vessel had sailed through the shipping route.
MAJOR BUYERS OF IRAN'S OIL COULD BE IN TROUBLE
Iran sells around 20 percent of its oil to EU nations, with Greece, Spain and Italy as top buyers.
Greece relies on Iran for more than a third of its imports and had struck preferential financial terms with Tehran.
The coalition is now seeking new suppliers who can match the attractive conditions offered to Greece by Iran. Hopes are being pinned on Saudi Arabia and Libya.
IRANIAN CURRENCY SUFFERS
Meanwhile, the Iranian currency, the rial, tumbled Monday in blackmarket trading to a new record low against the dollar, news agencies said.
The Iranian government has insisted there is no connection between the rial's slide and new sanctions. However, some officials have admitted a "psychological" impact as international sanctions worry ordinary Iranians.
Economy Minister Shamseddin Hosseini and central bank chief Mahmoud Bahmani have vowed before the Iranian parliament to bring the exchange rate under control.
OIL PRICES HAVE ALREADY RISEN
Oil prices have risen on Monday after the EU agreed to slap an embargo against Iran's oil exports.
Brent North Sea crude for delivery in March climbed 77 cents to $110.63 a barrel in London after the EU poses an embargo on Iran's oil exports.
© 1994-2012 Agence France-Presse