A Poole based racing driver looks set to step up to Formula 2 after recently signing with new management.
Daniel McKenzie, 23, a former Formula 3 national champion, tells us in an exclusive interview that he hopes to sign contracts for the prestigious championship next week.
This decision comes just two weeks after he hired ex-Formula 1 driver Mark Blundell as his new manager.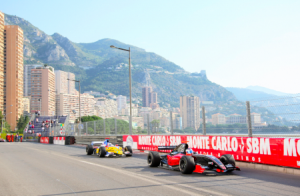 Sandbanks resident Daniel recently completed a pre season two-day test in a F2 car in Barcelona, which proved to be very successful.
"Transferring my skills to suit this car was difficult and will take some getting used to but on the second day of the test we were putting in competitive times and I'm hopeful that I can achieve some real results with this car" said Daniel.
A final test will take place next week at the Paul Ricard circuit in France, after which a decision will be made.
Speaking of his choice to enter Formula 2 Daniel said: "It's a good opportunity to raise my racing profile as there is a very high chance that I could prove to be a good contender for the championship title."
Other championships completed by Daniel include: World Series by Renault, Formula 3 national and Formula 3 international.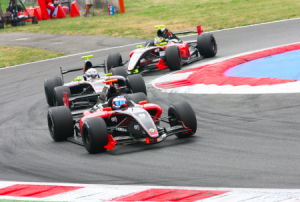 Daniel spoke of his dream to drive in Formula 1 but acknowledged how difficult it would be to achieve.
"To get into F1 now you need some serious financial backing of around £10m to buy yourself a seat, unfortunately this is how the economic climate has taken its toll on F1, it's no longer just down to merit," he said.
Click below to hear the full interview.
[audio:http://www.thebreaker.co.uk/wp-content/uploads/2012/02/DANIEL-MCK-FINAL.mp3|titles=DANIEL MCK FINAL]