A new appeal for a more frequent bus service for the village of Burton, near Christchurch, has been launched by the Bus For Burton campaign group.
Phil Coffin, B4B chairman, said: "We feel that although we've got a bus service, it's not adequate and we feel that we're going to continue to try and get a service that meets the needs of the whole village, rather than just a very small section".
The group formed in 2016 following the axe of the Yellow Bus service, which was subsidised by Dorset County Council, and ran six days a week from early morning to early evening.
The group contributed to the launch of the MoreBus 24 service, which is run on a commercial basis, five days a week from 9:20am to 2:30pm. However, the group feels this isn't enough to serve the needs of the village.
Phil continued: "Although it is better than not having a bus, we feel that it disadvantages a large section of the community.
"If you have an appointment at Bournemouth or Christchurch Hospital, you have to be back in Burton by 2:30pm. It is almost impossible to get an appointment in that situation."
When the previous service was in place, Phil said: "I had to use the 'commuter' times for a three week period Monday to Friday, in October 2015 due to work, and numbers were good especially the 'commuter' bus times at 06:30, 07:30 and 08:30am."
Donna Llewellyn, a Burton resident, said: "I moved here about four year ago, it (the bus service) was OK, there was one every hour I think and it went from Burton to Westbourne, it took me where I needed to go.
Donna claimed: "We've had nothing from the Council, no responses, not really any help towards it. It's limiting and very draining, we're only half a mile out of Christchurch, it's not like we're completely secluded and stuck in the middle of no where."
The group have made numerous attempts to contact Burton Conservative Councillor, David Jones, who also worked to establish the current MoreBus service in 2016.
Fellow B4B campaigner June Davis told us: "I sent quite a long email, and I sent another three emails and I haven't had a response from any of the emails. We are very disappointed.
"On the fifth of January, I wrote again the old fashioned way in a letter. So we're hoping now that he'll respond to that letter and perhaps a way forward."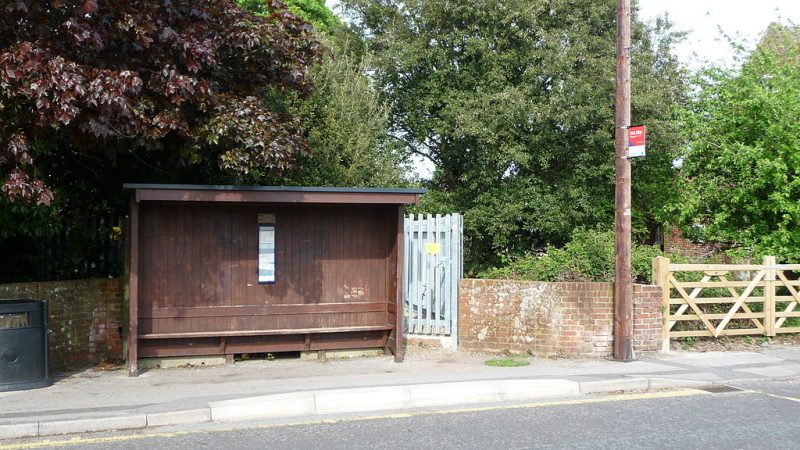 The Breaker spoke to Councillor Jones, who said: "I am very sorry I haven't replied to Mrs Davis as I should. I will respond to Mrs Davis."
In regard to the former Yellow Bus service, Cllr Jones said: "The service that was cut, was 'use it or lose it', and people did not use it, especially the services in the evening."
Cllr Jones stated that current service was "very limited" but stated: "It provides some revenue and we've managed to keep a connection, it's not satisfactory but it's there."
"I do sympathise with the people on this, one of the things we are going to do is organise and get council officers, cabinet members to have a summit to have an open meeting.
"A potential idea is to get a Somerford bus service diverted through Burton hourly, of which there is a market. There are also community transport schemes available, providing a lot of alternatives."
Cllr Jones said he was currently writing a report for Burton Parish Council which should be complete within a few weeks, giving villagers a more definitive answer to their pleas.
The Bus for Burton group requested a Freedom of Information Act (FOIA) of the bus footfall for the previous Yellow Bus service that "showed good usage". The Breaker will publish these figures in due course.
The contents of the report will determine whether any more can be done from a council perspective to improve the current service, as will the open meeting, as the matter continues to cause much debate in the village.