For fans of tourism, Beijing, the capital city of China, is somewhere that you should never miss. Long-lasting history, a mix of Chinese culture, a symbol of a new China, Beijing is an amazing place to visit.
Here are 10 travel tips for when visiting Beijing. We hope they lead to an enjoyable journey.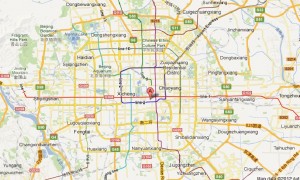 The City
Beijing is one of the biggest cities of the world with a population of 20 million. It is unimaginable to tour this city without a map. A good map should show you not only the sites and roads, but also traffic stops, restaurants and supermarkets. Getting directions in Beijing is very easy as nearly all roads are built like sides of square. If you get in any problems, just ask pedestrians, especially students. They are very kind and can usually speak English.
 Traffic Card
Want to try the most convenient and cheapest public traffic service in China? Do not forget to have a traffic card in Beijing. Like Oyster cards for London, a traffic card allows you to travel on buses and subways, and to make payments in some supermarkets. The most amazing thing is that the card offers you a great discount. Can you image paying only 40% for a bus ticket, or, a no-distance-limitation subway ticket for ¥2 (20 p)? The government in Beijing supports ¥10b (£1b) to the public transport system every year!

History
The Forbidden City, Summer Palace, the Great wall, Beijing has countless historical sites for visitors. Do not arrange your schedule very tightly and give yourself more time to see each site. That way you can have a deep understanding of Chinese history and culture. If you go with a tour you will probably spend a lot of money and get very angry at the end. Make a schedule for yourself instead.
On foot
When travelling through the centre of Beijing, do not only rely on taxis, buses or subways. Why not go on foot? Walking on the Chang An Street, the centre road in Beijing, is a good way to feel your way through this city.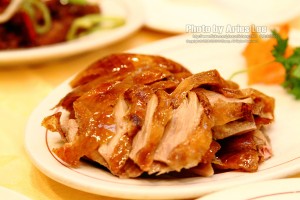 Food
In Beijing, you can find food from all over China. Just search or go to the branch office of each province in Beijing. Looking for some Beijing food? There is Duck in Beijing Style sauce. Also, there is one thing that you should remember: the best food  is always hidden in normal places. Ask Chinese people around you and they will tell you where you can have a great meal.
Olympic Park
After the beautiful London Olympics, do you still remember the ones in Beijing? Go to the Olympic Park and relive the memories of it all. They offer sights and facilities. One world, one dream. The Olympic site should be definitely be in on your schedule.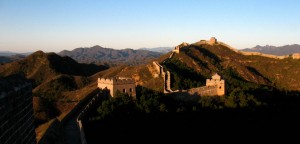 The Great Wall
The Great Wall is the name of a collection of sites. In other words, if you want to visit the Great Wall, you have many choices. The most famous one is Ba Da Ling. However, if you feel confident with your fitness, why do not try Ju Yong Guan? It was refurbished when Bill Clinton visited China in 1997.
Shopping
Don't worry about shopping in Beijing. Not only can you find all brands there, but also long opening times for shops. Used up all the daytime for tourism? You can still go shopping in the evening, most shopping malls close after 9pm.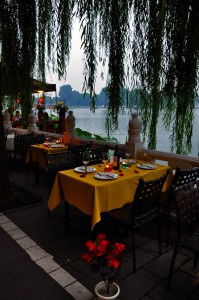 Nightlife
Beijing is not famous for it's night life. However, if you want to have a vivid night out, Hou Hai is where you mustn't miss. Located on the back of the Forbidden City, this area is a centre for bars and clubs. Is there anything better than an alcoholic drink next to a vibrant lake in the atmosphere of historic city?
Accommodation
Besides the expensive hotels recommended on the Internet, there are many chain Inns in Beijing. Tidy, cheap, convenient and providing perfect services, just book one on the Internet. What are you waiting for?
Main image courtesy of 金山岭长城日出, Flckr.