A former Labour candidate has claimed the government are using PCCs to distance themselves from police budget cuts.
Dorset Police and Crime Commissioner Martyn Underhill revealed his manifesto today, which included a 1.95% rise in the policing precept for 2013/14. This means that many households may pay an extra 7 pence per-week towards the police through their council tax.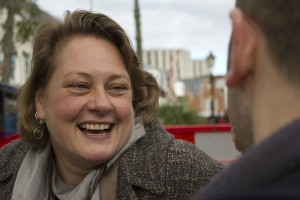 But Rachel Rogers, former Labour candidate for the PCC role, said: "The government is using police and crime commissioners to keep the impact of their budget cuts at arms length, thus putting the responsibility on the PCCs to raise money locally to pay for things that were previously paid for by central government."
Mrs Rogers added: "I would've been put in exactly the same position (had I won), and said throughout my police and crime commissioner campaign that the policing precept in Dorset would have to go up in order to compensate for the massive cuts being made by national government."
The government recently cut the police spending budget by 20% meaning the loss of around 300 officers and 200 staff in Dorset alone, and the main duty of the new PCC role is to manage the budget and decide on strategy.
Martyn Underhill had recently sought the views of the public on the policing budget through an online poll, and will present his plans to the Police and Crime Panel on 7 February. If approved, Mr Underhill's plans will come into force by April.
Main image credit: Gary Denness