The Gypsy Council says objections to proposed Bournemouth traveller sites are 'bogus' to avoid accusations of ethnic discrimination by opponents.
Three of the proposed sites, identified by Dorset Councils to meet the needs of gypsies and travellers, are at Throop and Muscliff in Bournemouth. The fourth site is at Lansdowne.
Gypsy Council Chairman Joseph Jones said people will object, wherever the site is.
"People know they can't object to planning based on race or ethnicity. That's why they are coming up with bogus excuses.
"It's not popular, but we need to provide more sites."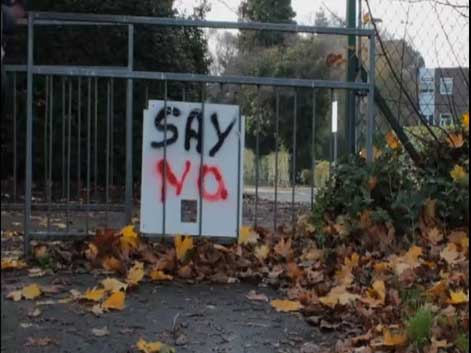 Alex De Freitas, owner of a cafe on Lansdowne Road and Terence Edmondson presented petitions containing a total of 1819 signatures and 504 detailed objections against the plans to a full meeting of Bournemouth Borough Council last Tuesday.
The issue is "emotionally charged and contentious", said Mr Edmonson.
No account has been taken of the lack of necessary infrastructure including sewers and toilet blocks, or the lack of available school places, he added.
Also addressing the council, Ms De Freitas said the proposed site at Lansdowne is "noisy, polluted and dangerous to children, as the slope leads down to fast traffic – it's not safe for travellers".
Responding to these claims, Mr Jones said: "As with any new development, school places can be provided, and as for it being next to a main road, if that's an issue then no new developments for anything would ever go ahead.
"There really should be more done by the council and local government to create a better relationship between the gypsy traveller community and the local community."
Bournemouth council officers are preparing a report on the issue.
Ms De Freitas was unavailable for comment before deadline.
[poll id="3″]