UK Foreign Secretary William Hague has criticised Syrian President Bashar al-Assad in a speech at the Manama Dialogue in Bahrain, amongst heightened rhetoric against his regime.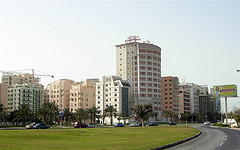 Speaking at the 8th International Institute for Strategic Studies' (IISS) Regional Security Summit, the Foreign Secretary warned of a drawn-out military conflict and power vacuum in Syria unless a solution is found soon, seeking unity within the UN Security Council.
"In Syria today with each week that passes the wounds inflicted on its society are deeper", he said, adding that there is a great risk of disintegration between communities.
"I urge Russia and China to recognise that President Assad cannot conceivably cling to power or recover legitimacy in the eyes of the country".
Hague's speech focused on sectarian politics and key elements of the Arab Spring, as he set out four observations on sectarianism in the Middle East.
He concluded that a path to peaceful change in the Middle East could be achieved with "resolute action".
The conference comes amidst heightened rhetoric against the Syrian regime, with US and UK governments confirming evidence of chemical weapons plans in Syria, allegations that they deny.
But speaking to the BBC, the Foreign Secretary said he had seen "some" evidence of chemical weapons plans in Syria and had issued "strong warnings".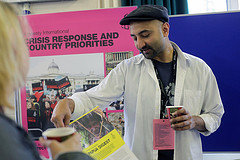 He said he could not give any specific information about the evidence as they were from "intelligence sources".
Last month Amnesty International UK criticised the Foreign Secretary, calling for him to "push for concrete action from Syria opposition groups over curbing war crimes by armed groups in Syria."
Campaigns manager Kristyan Benedict said the Foreign Secretary must insist on "practical actions" and "not just fine words" over opposition abuses.
Main Photo: Foreign and Commonwealth Office