For the first time ever Bournemouth's famous balloon – located in the lower gardens – is staying open through winter, partly due to the rising price of helium.
The sightseeing attraction in the town centre is usually deflated and stored away from October to March, as the weather makes it very difficult to operate. However the company that owns the balloon, S&D Leisure Ltd, decided not to waste the gas inside.
Manager of the balloon, Darren Nichol, said: "We made the decision to keep it open in the winter, partly because of the price of helium, but also because we have a very experienced crew who I felt could handle working in the conditions."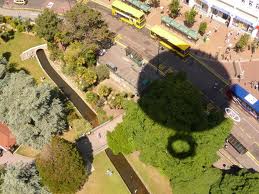 Helium prices rose considerably throughout 2011. It is a non-renewable gas, and as such supplies have become very limited. It is most commonly associated with party balloons but it also has many scientific applications (NASA is one of the biggest consumers), making it highly valuable.
"It only takes one fill then it stays inflated," said Mr Nichol. "Even though I have to pay for security every night, that's still cheaper than the cost of deflating it, putting it in storage and re-inflating it in the spring."
The floating viewing platform is still generating interest but it doesn't attract as much custom as it does in the summer, as Mr Nichol explained: "When you have minus temperatures and then go 500 feet in the air it gets even more minus, which is obviously uncomfortable for passengers and the pilot."
Related articles