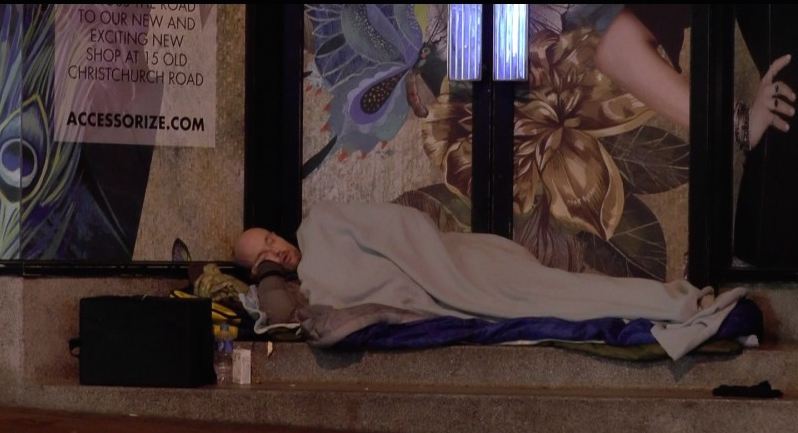 A charitable organisation has voiced concern over homeless people eating in the rain during a meal run at a church Richmond Hill St Andrew's URC Church car park, Bournemouth.
Major Ray Begley, the head of the Boscombe Salvation Army, thinks that the choice of location by some organisations to feed the vulnerable is not appropriate.
"They don't always understand the complexity of homelessness, but they just sometimes set up a table and maybe serve soup and bread. And without fully understanding how complex it is and that's where problem sometimes occur," says Major Ray Begley.
"I'm very concerned about that. Now there are agencies in Bournemouth who are trying to coordinate all the meal runs together. They are trying to find a venue so that every night the men come to that one place," adds Major Ray Begley.
Councillor Blair Crawford says people are expected to do well when dealing with the helpless, but sometimes it is not like that.
Councillor Blair Crawford says, "You get good providers and you get not so good providers. The big challenge is to work with individuals to enable them to eventually be able to live independently. Any provider that wasn't really doing that and couldn't provide any evidence for that, I would put a question mark over that."
It was during a Hope for Food meal run at a church car park that the homeless were seen eating outside in the rain however, the charity is yet to respond as several attempts have been made to get a comment from them.