The first thing that comes to my mind when thinking about pastel colours is eating a delicious, creamy ice cream on a sunny day in the middle of spring. Oh, those light baby colours that make every woman look younger!
The new "Pale And Interesting" spring 2012 fashion trends, as British Vogue describes it, are knocking on our doors. We've seen them everywhere, from Phillip Lim's 'innocent' purple to Prada's baby blue.
Every year when the new spring/summer trends arrive all we see is floral, pastels, airy dresses and you might ask: "How is this time different?" Well, the answer is that every year a new touch is added to these trends, and this year traveling back through the decades, with these colours, is what it is about.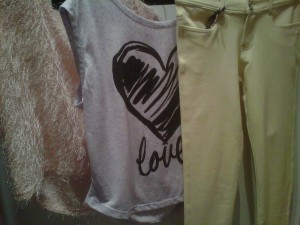 This new era of the pastel colours arises from celebrities, and now we get to choose from a palette of sweet colours and leave behind the eccentric blacks and golds. Lana Del Ray, The Pierces, Amy Adams and Kate Bosworth are just a few glamorous women who follow this candy palette trend.
Whether you decide to wear a baby pink blazer with your casual jeans or an airy pale orange dress you will still look chic! Some of the catwalk inspirations include the glamorous Christian Dior's 20s style, when the models were rocking the catwalk with those calming colours, Versace's playful 70s and the outstanding Louis Vuitton's 20s had the models walking around a carousel, so elegant and so captivating!
While many women are somehow more "generous" when opening their purse, and prefer to buy a 1,500 pound dress, some of us always look for the cheapest option. Well, this trend is only a click away now! You can search for your favourite colours at Missguided.co.uk, where you could also get a 10% discount when you like their Facebook page. Tempted? Try Boohoo.com or nastygal.com.
So ladies are you ready to travel back to time and mix up the decades with the candy palette, creating your own unique style?
So sweet, so fresh, these Alice in Wonderland look-a-like clothes are ready to take a place in your wardrobe!