Junior Doctors in Bournemouth and nationwide are preparing to stage the first full walkout in the NHS's history next week, as Jeremy Hunt has this week refused calls by doctors to hold negotiations regarding their new contract, set to roll out from August.
Doctor Josh Gaon, a 26-year-old junior doctor and British Medical Association's (BMA) representative at Bournemouth Hospital last week worked an 85-hour week, which is not an unusual occurrence he explained:
"That was a busy week. Usually it isn't as full on as that, but I nearly always stay late and often won't take a break on a 12 and a half hour shift."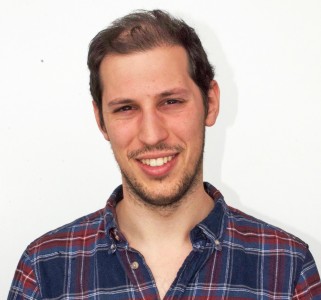 Josh is one of the thousands of dedicated faces behind the picket line. He has been at Bournemouth hospital for the past two years, since graduating and is keen to explain that striking is a last resort:
"I, like the majority of my colleagues don't want to go on strike. It certainly isn't just a case of not going in to work for the day. All our colleagues are behind us; consultants are coming in on their annual leave to make sure peoples lives aren't at risk."
He explained that the number of junior doctors who, after their initial two years foundation training, go on to continue specialist training, has dropped to just 50%. Last year it was 73%.
So where are all these doctors going?
"A lot are going to Australia; many are leaving the profession altogether, meaning you are alienating a lot of people who are very talented and driving them away in to different fields altogether," said Josh.
In terms of the NHS now, and the proposal to create more jobs within it, Josh said:
"It's stretched and it's tight, you may create more positions, but if there's no one willing to take them then there's a problem."
The new contract boasts a new increased salary, however the current banding system will be scrapped, so the reality will mean that junior doctors are financially worse off with the new contract. It is also aiming for a 40-hour working week. However, the reality of this being achievable is unlikely Josh said:
"We are dealing with peoples lives, meaning if I have to stay an extra hour, to ensure I follow up with a patient I saw earlier, I will. I measure my standards by asking myself: what service and treatment would I want my Grandma to receive?"
It is this passion for people and patient care that ensures Josh will keep fighting for the NHS that he so fervently believes in and wants to protect.