Jack Norman, co-founder of motivation for men enterprise, Milk for Tea, visited Bournemouth's Vitality Stadium this week to inspire male freshers.
The former aspiring football player from Southampton co-founded Milk for Tea to tackle 'modern masculinity' and provide support to young men who struggle to cope with life. Last year, 5,201 suicides were registered in England, 75% of whom were men.
The initiative is a so-called social enterprise.
On Wednesday he visited the Vitality Stadium in Bournemouth to engage male freshers to openly talk and reflect about how to handle things like 'modern masculinity'.
Jack once had an aspiring football career. He said: "I believed my purpose in life was to play football. As we are in a football stadium, what better ways to discuss purpose and our journeys in life?"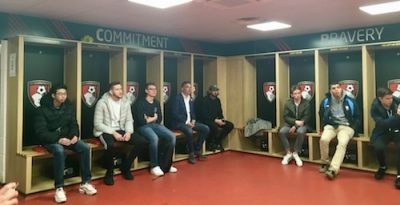 'How do I know my purpose?'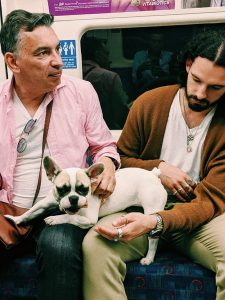 Jack's father was another  inspiration that led him start the project dedicated to help men to be happier in life.
When Jack asked his dad on what his purpose was, he replied: "To be the best person I can be every day in my life."
This kicked off the discussion for the workshops participants – reflections about purpose, identity, community and coping mechanisms.
Communities are key
Jack said that male communities are important for the raised awareness to let men speak more openly about wellbeing and their feelings.
"We become much more throughout by becoming closer to each other," he said.
Going to university can be a stressful experience for students. BU handles this by appointing a residential community service.
Sam Glyn-Jones is the Residential Life Supervisor at BU. He invited Jack to come down to Bournemouth, following good recommendations and a successful line of previous partnerships.
When speaking about importance on being true to your identity, Sam said, "70% of my own identity shaped throughout Uni. In the early years, I followed the steam and let others have an impact of my feelings and wellbeing. Looking back at it, I would probably have slapped the person I once was."