A new student accommodation and a public car park on Madeira road have been proposed to enhance the local business economy at Lansdowne, to house desperate students at The Arts University College and reach the "Bournemouth Town Centre Vision."
The multi-million pound proposals for Madeira Road West Car Park, put forward by The Bournemouth Development Company, who are helping to regenerate the town centre, are for three blocks of housing, accommodating up to 378 students and a seven-storey car park.
The Arts University College, Bournemouth is in desperate need of a student accommodation, which currently provides halls of residence for just 100 of its 1,000 first year students. Many students in their first year have to live in converted family homes in suburbs such as Winton and Charminster.
Professor Stuart Bartholomew, Principal of the Arts University College at Bournemouth, added: "Having a greater town centre presence has been a long-held ambition."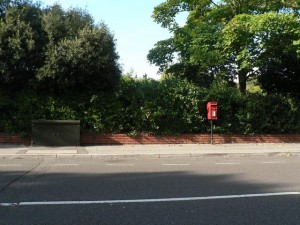 "With 10 applicants per place, we have some of the country's most talented and hard-working students; many choose to stay and work here after graduation and, by ensuring students are an integral part of our community; we hope all will become ambassadors for the town."
The plans are hoping to enforce café and shopping culture include regenerating Westover Road into a boutique 'Bond Street' destination and to re-establish Bournemouth as a prime shopping location.
Nigel Hedges, President of Bournemouth Chamber of Trade said: "This development at Madeira Road will bring life into areas of the town centre that have almost been bypassed by the usual hustle and bustle."
The plans have also received a good response from the police who suggest the area needs a business make-over to deter anti-social behaviour.
Dean O'Connor of Dorset Police added: "With empty office blocks, shops and some tired frontages, the Lansdowne has somewhat lost its identity and has become a focus for antisocial behaviour and a place where vagrants gather."