Dorset County Council are giving its residents a choice on which routes should be reduced, which could leave some pensioners without transportation.
Bus routes 24 and 111 that serve Christchurch, Bournemouth and Poole currently receive subsidy support from the Council.  The contract for these routes is due to end in late July and the council has taken this opportunity to review its funding arrangements for them.
Due to reductions in its Government funding, Dorset County Council needs to save £500,000 on its subsidised public transport in 2016/17 and a further £1m in 2017/18.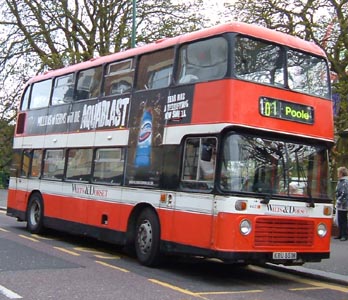 A pensioner in Bournemouth said,
"if they cut any more routes I'm worried I'll have no means of getting into town."
The council and the bus operator, Yellow Buses, are working together to identify how to continue delivering services in the affected areas.
Councillor Margaret Phipps, county councillor for Hurn, St. Catherine's and Jumpers said, "we appreciate that people rely on these services for their daily lives, and are working together with Yellow Buses to ask passengers how they currently use the buses and what any changes would mean to them".
Consultation on the services is being carried out until Friday 20 May. People can have their say by completing an online survey or by picking up a paper copy of the survey from Christchurch Borough Council, Christchurch Library and Burton and Hurn Parish councils.