Poole shop owners have mixed views on the rejuvenation plans introduced by the foreign owners of the Dolphin Shopping Centre.
The Dutch owners of the shopping centre announced that £6.5 million will be spent on the modernisation  project.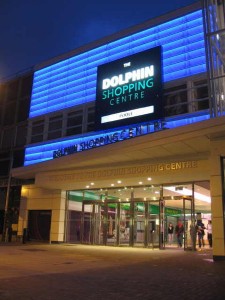 The plan includes new flooring, lighting, glazing and signage for the Poole town centre. It is hoped that more brands will open stores in Poole and more customers will be attracted to the shopping centre.
"They need to do inside, not outside!" said Theo Speed, 55, the assistant manager of Clarks in Dolphin shopping centre. She does not believe that the modernisation would bring more customers to Poole.
Stacey Bailey, 21, the manager of Bliss does not share this view. "If they do it, how they said they are going to do it, it should attract a lot more people here."
Nevertheless she believes the rejuvenation of the town centre will not enable Poole to compete with Bournemouth. Bournemouth town centre is bigger than the Poole shopping centre, she said, and there is "more variety of shops in Bournemouth".
Steven Thomas, 17, a manager at River Island in the Dolphin Shopping Centre  was positive about the possible outcomes of the rejuvenation plans. "It was time for an update for sure," he said. He felt that after the modernisation, Poole will be capable of competing with its rival.
It is still not known when the project will start, or how long the construction will take.
Main image: Lewis Clarke