Poole Museum has installed a new 'sensory trail' as part of its package of half term activities.
The trail will allow young children to learn about history by interacting with exhibits using sight, touch, smell and hearing.
Those that go on the trail will be given a lunchbox full of things to smell and feel, as well as booklet telling them which exhibits they relate to. A series of interactive listening posts have also been installed throughout the museum.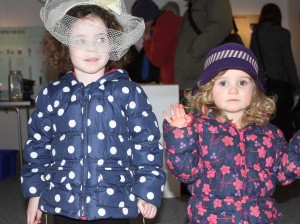 Trudi Cole is learning and access manager at the museum. She says the new project is about making the museum open to lots of different people: "This is the time of year when we get lots of families in, and we think its really important that we provide lots of different, interesting activities for them to do.
It's also about the fact that we get lots of small children coming in with these families, and our displays aren't really pitched at them. So with something like this, its more interactive and more kid-friendly."
The trail is completely free to use. Trudi says it has already been going down well with the local children: "I came in the other day and there was a child standing in reception, and they were saying how much they liked it and enjoyed it.
"And of course, the adults have been using it too! It's good, because it's another way of learning about history, and maybe not a way that you usually expect from a museum."
The trail will be open till 26th February. The museum has run a variety of special attractions for half term so far, including a 1950s exhibition, a trail on local birds and a performance of Jack And The Beanstalk.