School children from Poole write song for unveiling of Twin Sails bridge
Children from a middle school in Upper Parkstone have given lyrics for a song to be performed on the inauguration of Poole's highly anticipated, Twin Sails bridge.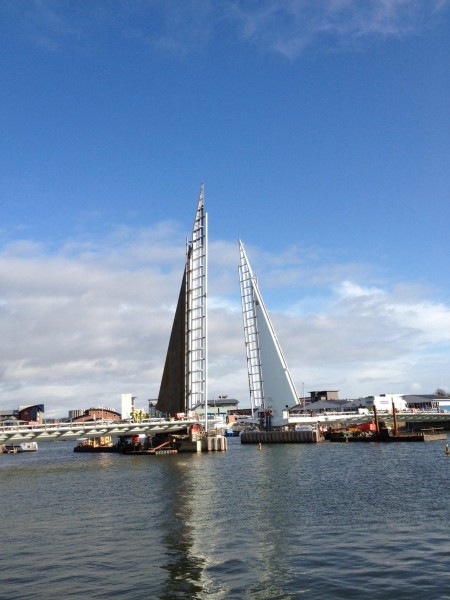 The number aptly titled, Twin Sails, which will be set to orchestral music by the Bournemouth Symphony Orchestra, was unveiled on January 25 at the Branksome Heath Middle School.
Around 30 children from the school studying in year five, were involved in compiling the lyrics for the song. After finishing the lyrics, the children sent their word to London-based children's music composer Paul Rissmann who set the words to a rhythmic structure. "The children don't have any prior understanding of music. I only told them to have fun and be creative with the piece," said Rissmann, 40, who has worked with BSO, on previous occasions.
The children began working on the lyrics in the first week of January and compiled six verses. The lyrics chart the historical character of Poole and are also influenced by the architectural design of the bridge. Rissmann added, "They are dealing with syllables and emphasis in each line. Without marking the emphasis at the right place, one cannot sing the song correctly."
The music alternates between triumphant, fanfare and modern. Rissmann looked at different images of the bridge for inspiration while composing a tune for the song. He admitted it was a challenge composing a tune for an object and finding a tune, which could match acoustics of an outdoor performance. "The challenge was to make music about a bridge and not come up with something that sounded futuristic like Star Wars," he added.
The climax of the song is the final verse, which comprises a list of adjectives describing the bridge, which the children rattle in lyrical fashion.
The children will rehearse the song with the BSO, hours prior to the opening of the bridge on March 9th.