The Royal Society for the Protection of Birds will be at Poole Museum today, providing activities for children to improve their knowledge of nature.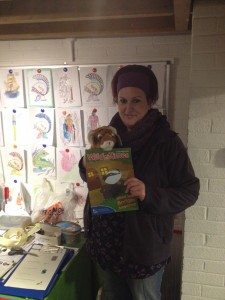 Children can take part in craft activities which include colouring, making masks and  puppets.
They can also follow a family trail about the birds Poole Harbour.
Membership Development Officer at RSPB, Lynne Burningham said: "We do activities all the time at our reserve but not everybody can get down there, so it's really good to come to people and chat to them about wildlife."
"Most children seem to be really interested in nature and wildlife. I think that the more they learn and appreciate it, the more likely they carry it to their adulthood. A future full of people that love wildlife, is a good thing for the planet," Ms. Burningham added.
It is the first time this kind of event is taking place.
The idea of organising it was developed by Sarah Jane Buckle, People Engagement Officer at RSPB.
There are similar events taking place all week in Christchurch, Bournemouth and Poole including: an owl watching walk at Upton Park this evening and a nest boxing event in Wareham on Saturday.