Groups across Dorset are taking initiative to educate motorcyclists on road safety in a programme that will be launched in April.
BikeSafe is an initative put forward by Dorset police to reduce biking casualties across the county.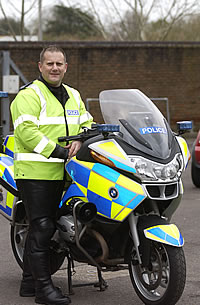 Police Constable Chris Smith, BikeSafe co-ordinator, said: "The county of Dorset offers some of the best scenery and riding anywhere in the country. We have the historic Jurassic Coast and a county that is still mostly rural.
"But all this can come at a price with bikes sharing the same roads as cars, buses, trucks and caravans, especially so in the summer months."
However, motorcyclist Pariac Scully said: "There's only so much precaution motorcyclists can take. People riding other vehicles should be made more aware of the dangers they pose to cyclists and motorcyclists."
The initiative is supported by Motorcycle Industry Association (MCIA) and Association of Chief Police Officers (ACPO).
Dorset Police are also working together with Dorset County Council to subsidise the costs this programme.
The programme will offer six courses being run from April to October at Wimborne, West Bay and North Dorset.
It is offered to riders with a full motorcycle license and will be assessed by a Police Class 1 Motorcyclist.
PC Smith added: "Even the most experienced bikers could learn something on the BikeSafe course that may one day save their life."