Just three weeks after reopening schools in Germany, politicians are discussing closing them again after a recent rise in coronavirus infections.
Schools across the country were allowed to open for final year pupils on 22 February but exam schedules for hundreds of thousands of students have now been thrown into doubt.
Nika Geiger, an 18-year-old student, is one of those affected by the possible restrictions. Nika is in the final year of her business high school, in German Wirtschaftsgymnasium, and will be sitting her final exams in April this year.
"We've missed all of our practice exams and assignments because we were entirely learning online," Nika says. Her classmates and her feel left alone by the education system, especially so close to their last days of school.
Roughly half-a-million students in Germany are expected to sit their final exams this Spring. Since COVID-19 has been declared an official pandemic, schools and especially the students have had a difficult time. Classes were often completely online, sometimes hybrid (a mix of online and face-to-face), and rarely face-to-face.
Since the restart of hybrid classes, classes have been divided into two groups, group A and group B. While group A is in school, group B is studying online. Longer exams, often 5-6 hours in duration, are seen as particularly worrying because some students say they will be unable to remove masks to eat food.
"This week I have to write a German exam that will last 5 hours. All students have to come in for exams, regardless if they're group A or group B," Nika says.
In Germany, students must change schools at the age of 16 in order to graduate with the Abitur, the German equivalent to the UK's A-Levels. Nika moved from her middle school to this high school last year while the schools were closed due to the pandemic, and has never had the chance to really socialise with her classmates, making her feel even more alone.
A recent surge in new COVID-19 cases has made many politicians worried about the still large number of people coming together in school buildings. The closure of schools is being discussed once again.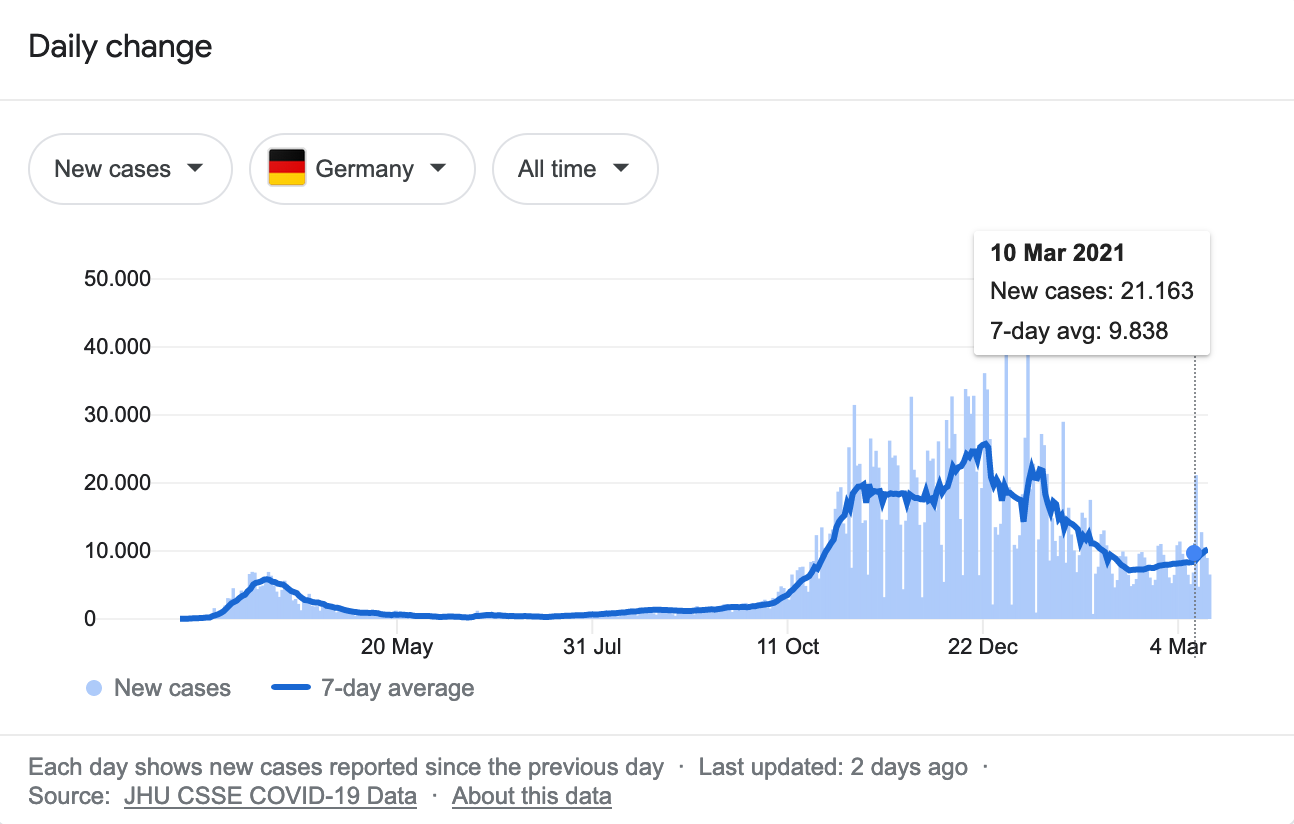 However, a new change has given Nika hope that schools will stay open. "From the 15th of March, the school has given us the option to get a rapid corona test once a week for free to make sure we are all healthy".
Whether this testing will allow schools to remain open or not will be decided over the next few days. The decision, however, will not change anything about the upcoming final exams in April, causing extra stress for upcoming graduates.
The local education minister has not commented upon our requests.