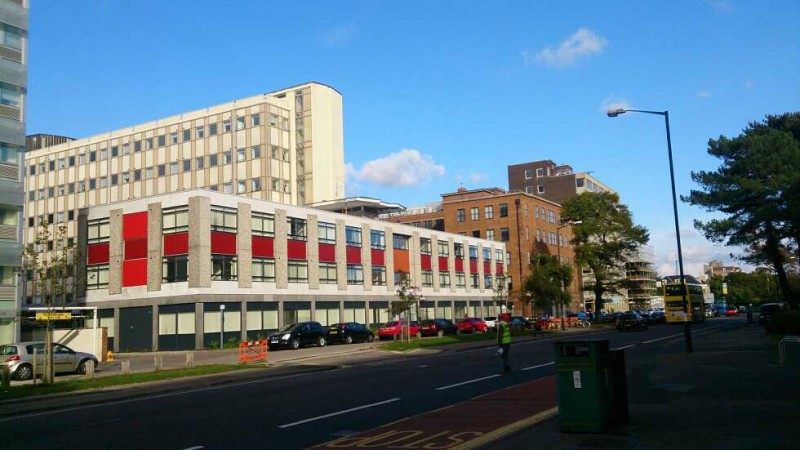 Bournemouth residents have expressed support for an approved Lansdowne development scheme for new Bournemouth University accommodation.

The £120m project, which will provide accommodation for 930 students, will be completed within a seven-year period. A hotel with 128 beds and offices will also be constructed under the scheme.
"If it's meant for students, then it's an absolute necessity. It will also boost the economy for local businesses around; because the easier and affordable accommodation there is for students, the more enticing it will be for them to want to study here," says Pradip Patel, a businessman located on Christchurch Road.
Echoing Mr Patel's words, BU nursing student Augustine Nabilla, said providing more accommodation is essential towards educational development, as it prevents unnecessary hardship among university students.
"As far as accommodation is concerned, it's a good idea. When students come here without accommodation, they struggle because they are forced into expensive accommodation in the private sector," Mr Nabilla said.
However, not everyone is quite as supportive. Lwanga Chimamba, a fourth year Social Work student at BU said there is no need to pour such an enormous sum into building more student accommodation, as there are already many around.
"That money could be spent in other areas instead, such as homeless people," Chimamba said. "There are many homeless people here in Bournemouth."
According to councillor Robert Chapman (Central Bournemouth), the funds for the development scheme – which includes Oxford Road, Holdenhurst Road and Christchurch Road – will be provided by Watkin Jones Developers, the property company tasked with the project.
Mr Chapman also remarked that although the accommodation for 930 students does not equate to the 2,500 currently in private housing, it is a starting point for closing the gap in student accommodation provision.
"A lot of students are in private accommodation and this development will help ease that situation. However, more accommodation is still needed," Mr Chapman said.