If you are looking for an adventure like this one or just a good time wining and dining in a big city, Iceland is the place to go. The country might not be the biggest one, but if definitely has something to offer anyone.
Here are our ten travel tips for Iceland!
[one_half]
This might sound obvious, but even if you are going during the summer months an extra pair of clothes, good boots and a wind and water-proof jacket is a must!Are you going during winter; it's all about wool!
Iceland has an amazing nature. There are tons of different trips you can take around the island. Get a guide or rent a car with a gps system and bring a good map. Take trip trough the Golden Circle and see sight such as Þingvellir, which is listed as a UNESCO's World Heritage site, Gullfoss, Geysir and Langjökull.
Iceland is expensive! After some troubled economic years the country is slowly starting to get back on track, but the prices are still high. Also, bring cash or remember to withdraw money at the airport.
Eat some amazing fish or a lamb. The Icelandic people are pretty good at lamb, are you lucky can you get some of the best meat you'll ever taste. Try some Lindebuff as well, it's a sticky mousse covered in chocolate. Perfect if you have a sweet tooth. And if you're feeling up for it, try some Icelandic Brennivín, a brand of schnapps that is considered to be Iceland's signature liquor.
If you are politically in to the discussion regarding whaling or not, it is still definitely worth while taking a trip out with one of the many boats and see some of the amazing wildlife. There is obviously no guaranty that you'll actually see a whale, but the wind and fresh sea air might be worthwhile anyways.
[/one_half]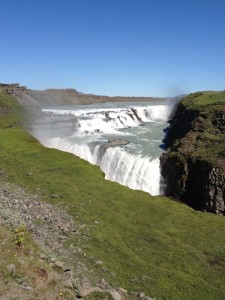 Maren Jervell Lund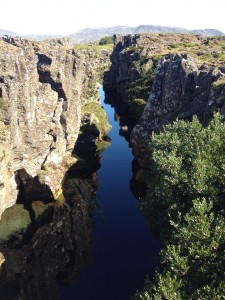 Maren Jervell Lund
[one_half]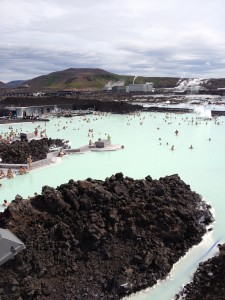 Maren Jervell Lund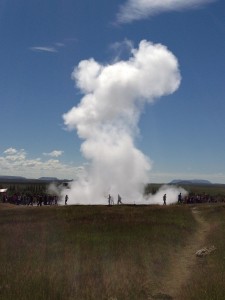 Maren Jervell Lund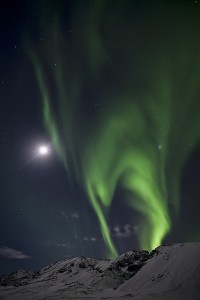 [/one_half] [one_half_last]
The Blue Lagoon isn't famous for nothing! Get warmed up and beautify yourself with some clay. However, don't thing for a second you'll be the only one there. The lagoon is a tourist magnet and the prices reflect that. If you want to save some Euros bring your own robe and towel. If not, everything you need is available there.
Iceland is, surprisingly to some, famous for their fashion.  Not only are the typical Icelandic patterns popular, but Reykjavik also has one of the best selections of local design and second hand stores in Europe. Take advantage of their experience with making quality clothing for every kind of weather. The wool selection is pretty amazing.
Iceland is mostly known for it's somewhat freaky musical contributions such as Bjork or Sigurd Ros. However, as with the fashion, Reykjavik is known to have one of the best underground scenes in Europe. Take advantage of local knowledge in the area and ask around. Where is the next concert, which band should you be looking out for and if you are lucky you might be able to catch a band playing outside or in unknown and exotic venues.
Take advantage of the nature and go out on an expedition. There are all sorts of different types you can choose, from day trips to week long adventures around the country. Go on a sea kayaking tour and experience the fjords. Take a glacier hike or trek across a lava field. Go river rafting or take a dive in two of Iceland's best dives sites, the Silfra fissure in Þingvellir or the Strytan thermal chimney. Get out to the backlands on a ATV or feel relaxed while fishing.
This obviously isn't anything you can necessary plan, but check with the locals, your guide, hotel or travel agent and ask for sites where the lights are often seen. Lake Myvatn is known for being particularly picturesque!
[/one_half_last]