Silent film The Artist has won five awards at the 84th Oscar Academy Awards.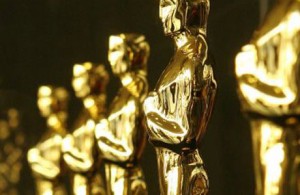 The romantic comedy drama received Best Film, Best Costume Design and Best original Source.
French actor and comedian Jean Dujardin picked up the award for Best Actor In A Leading Role and Michel Hazavanicius won the Best Director Award.
The black and white film takes place in Hollywood between 1927-1932. The film also enjoyed awards success over here, having received seven BAFTAs, including Best Film, Best Director and Best Actor for Dujardin.