The Screen Actors Guild (SAG) Awards honoured 'The Help', a civil right movement drama, with three awards, including best actress, best supporting actress and best cast  at yesterday's awards .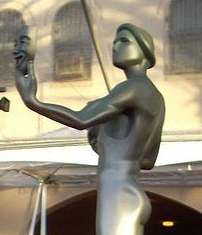 The Help is a 2011 drama adaptation of Kathryn Stockett's novel which the film is named after, the film takes place in Jackson, Mississippi with a star cast.
Viola Davies received the statuette for the lead female actor telling the audience gathered in the L.A. Shrine Exposition Centre: "Dream big and dream fierce".
Octavia Spencer, who was recognized for her work as Minny Jackson the maid, took the second SAG award home. She shared a tear while receiving the award and dedicated her award to "the down-trodden, the under-served, the underprivileged and the over-taxed, whether emotionally, physically or financially".
The Help left the SAG Awards with the prestigious award of  'best cast in a motion picture'.