Children of various ages have been learning at home since schools closed on 20th March. The sudden change to online education and the lockdown that came soon after has lead to challenges for many families during the coronavirus pandemic. Helping children with school work is not easy, especially for parents who are continuing to work.
But is home learning working for the majority of students, or are they falling behind in their education? After all, they are not just working remotely, but trying to work during a pandemic. And that can be a very stressful experience.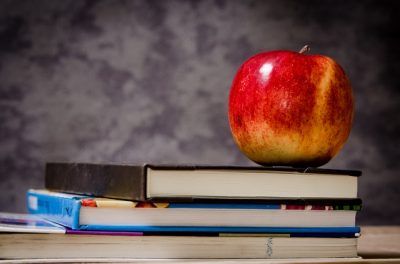 Finley Mills is a student from Eastleigh, who has three siblings who are currently in secondary school. He says that they are being set to work online and rely on emails to contact teachers and ask questions.
"They sometimes struggle finding what work they have to complete and keeping track of deadlines." – Finley Mills
What are teachers doing to help?
It is clear that the new, hastily prepared method of online learning has been confusing for many students; especially when they are used to having contact time with teachers every day. So what are schools and teachers doing to support them?
Dean Morris works as a teaching assistant in a school in Cardiff. Before the pandemic he worked one-to-one with children with special educational needs (SEN). Since they have been learning at home, he has tried to continue to support them in their education. Watch the video below to hear how he has been helping.
Dean says that the children he works with have all responded differently to home learning. Some who struggled to learn in a busy classroom environment have benefited from learning at their own pace at home. But having problems at home, which is fairly common for SEN children, can have the opposite effect. The lack of routine also takes its toll.
"The children we work with typically need that pattern that comes from school." – Dean Morris
In terms of the workload he has noticed that less work is being completed than at school, but is more concerned about their welfare. The idea to keep in contact with students was the teaching assistants' own initiative, and Dean says that schools have not received any Government guidance on how to conduct teaching during the lockdown. The most recent information available on Gov.uk only covers the opening of schools in June.
It is clear that many students, such as Finley's siblings, are not getting the same level of support as the children at Dean's school. This could be because of the lack of advice from the government on how schools should handle the shift to online learning.
Will schools reopen on 1st June?
In his announcement on Sunday Prime Minister Boris Johnson said that schools could reopen on 1st June if it safe for them to do so. This would include smaller classes and would be for children in reception, Year 1 and Year 6. Some face to face teaching with Years 10 and 12 was also recommended.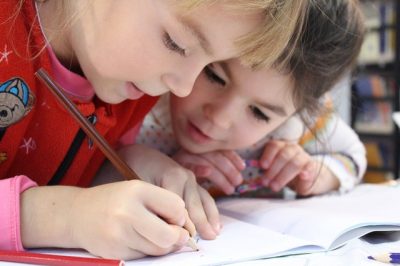 However there has been debate over whether it is safe for students and teachers to go back to schools so soon. When asked about the suggested reopening of schools in England, Dean Morris said that getting children and teenagers to social distance was not possible.
Education unions have complained about the safety of the government's plans. The National Education Union says that they were not consulted on the plans and strongly oppose them. In a statement, Dr Mary Bousted, Joint General Secretary of the union, described the plans as "nothing short of reckless."
If it is decided that it is unsafe to open schools children may face many more weeks of learning at home.
How can you help your child?
If you are are working it might seem like an impossible task to help with your child's school work at the same time. But you can find many resources online that could be useful.
The Gov.uk website provides educational resources for various subjects. This includes English, Maths and Science for primary and secondary school, and a section for mental wellbeing.
You could also use an educational website like BBC Bitesize, which covers lessons for a variety of ages.
To find out more about how Covid-19 is affecting education, read about how university graduates are struggling to find employment.