The beginning of December means it's not only time to put up the festive decorations and crack open the (preferably chocolate) advent calendar, but it also means it's finally acceptable to start wearing your Christmas jumper.
I've put together a festive melange of cosy knits available from high street shops and online.
[one_half]
For anyone who loves Christmas, like really loves Christmas, this jumper is perfect. ASOS have managed to fit almost every Christmas-related item onto one piece of clothing which you can get for £30. Some will find it blinding, Christmas-lovers will find it beautiful.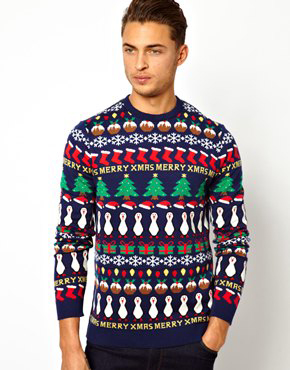 [/one_half] [one_half_last]
For an absolute bargain, get this jumper from George at ASDA for only £9. The timeless design and classic colours mean you'll be able to recycle it every Christmas! It also saves you the job of declaring your somewhat obvious love for the greatness that is Chrimbo jumpers.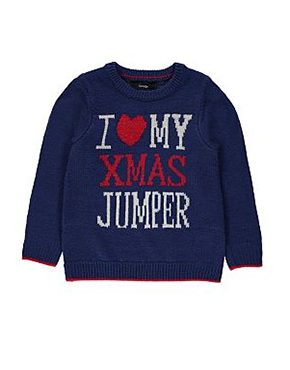 [/one_half_last] [one_half]
If you fancy something a bit more classy and pricey, and want to show off a designer jumper at the same time, then this understated polar bear jumper from French Connection for £75 could be the one for you.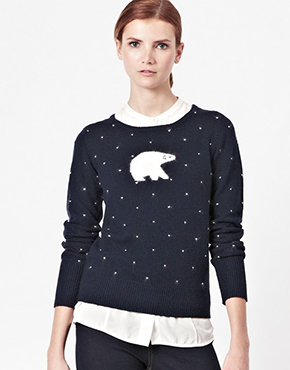 [/one_half] [one_half_last]
Be in competition with your Christmas tree! For £29.99, this jumper not only provides you with chic fashion but a flashing star too! A light-up Rudolph reindeer jumper is also available from New Look.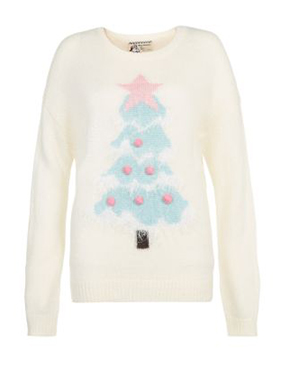 [/one_half_last] [one_half]
This next one from Topman for £38 is for the men out there who take Christmas jumpers seriously.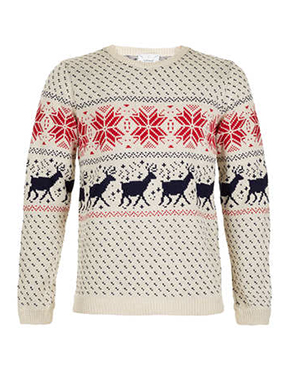 [/one_half] [one_half_last]
And finally, a jumper from ASOS, £25, for all the scrooges out there: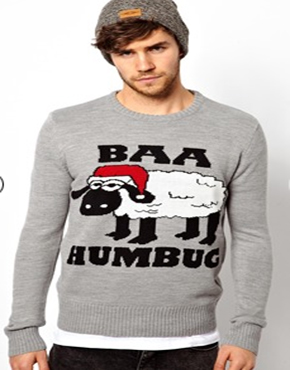 [/one_half_last]