Upon graduation from Central Saint Martins, Tong Li turned her back to job offers in UK's fashion design industry and settled in Xi'an, the oldest ancient capital of China, starting business from scratch.
It has not been easier to build an fashion brand in China than in the competitive UK. Despite the seven-year experience of study and work in the UK, Tong found her fever for Rococo and Vintage not taken in by Chinese popular trend.
Tong's shop began as one of the millions of small business on Taobao, China's biggest online shopping website operated by the e-commerce giant Alibaba.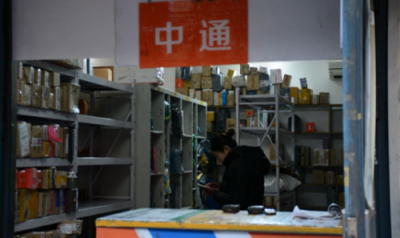 Alongside with millions of other value brands on Taobao, Tong's  relied on huge sales volumes to create profit.  Her business expanded quickly as online shopping snowballing.
One thing Tong has witnessed, is how Alibaba's Singles' Day Shopping Festival broke its own selling record every year, with 18 billion pounds sold in 2017, almost twice the number of Black Friday's in the UK.
It seems like, the fashion market is dominated by a consumerism demand of "endless discounted products that are trendy and of high quality."
Now that she has retreated from Taobao and been running a "Haute Couture" shop, where each designed item will be of high cost due to handmade nature of the clothes and high quality of the work, finally she doesn't need to suffice "mass' taste". She will be able to customise clothes to each consumer's requirements.
Looking back, she shares view on how the growing value market worries independent designers.
---
Knock-offs and plagiarism are always found on Taobao, degrading its reputation among buyers. Although measures are taken to protect independent designers, they are still in a passive status. Since it's laborious to sue each and every copyright lifters, Tong would just not bother to claim her right.
After many times her clothes copied, some even stole the model look photos, Tong decided to switch to off-line business. Her studio opened, welcoming customers to see the making of clothes themselves.
"Craftsmanship", is what she found both in western fashion brand and traditional Chinese cultural value. But the real-world's profit-chasing game is abandoning this spirit.
---
"Britannia" has been fused into Chinese popular culture in recent decade as BBC's Sherlock, Black Mirror, Ed Sheeran, and Jessie J prevailing in China. One of the fashion labels on Taobao's shops is "Britannia", Tong's design categorised under it.
---
Fashion at Victorian Age is her favorite among English history. Not only the fashion style but also women's attitude inspired her. "Corset might be a restraint on women," she said, "but if you look at it in a different way, leaving the extremity of slenderness, you will see how self-disciplined those women were."
Feminists might frown upon this view, but not Tong's tutors in UK. Individual's creativity is respected and encouraged in UK's  fashion education, whereas back home in China, situation is different.