Vintage clothing and accessories are fast becoming must-have wardrobe essentials, with celebrities including Nicole Richie and the Olsen twins frequently spotted wearing beautiful pieces dating back to 1920s. No longer confined to London, this increased demand for vintage is sweeping the country, with vintage inspired stores and cafes popping up everywhere you turn along the South Coast.
The quiet area of Pokesdown is quickly establishing itself as the vintage quarter of Bournemouth, making it the perfect location for vintage boutiques like Vintage Per Sempre and What Alice Found, along with numerous second-hand and antique stores.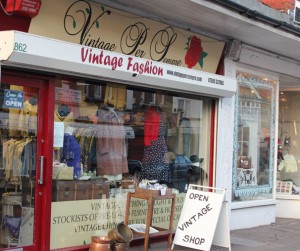 At just 18, vintage enthusiast Leah Austin began her first venture into retail with Vintage Per Sempre. Located on Christchurch Road in Pokesdown, her store stocks an impressive variety of affordable, unique pieces dating from the 1940s to the 1980s.
Leah matches her stock to current catwalk trends, enabling fashion lovers to remain on-trend in an environmentally-friendly way:
"I try to look out for vintage pieces that are in fashion, and I try to price things reasonably as I get a lot of students in. I love that there's a story behind the clothes, and that it's a form of recycling. Also, having a one-off piece is much nicer as you know no one else will have the same thing!"
What Alice Found is another treasure chest on Christchurch Road stocking hand-picked vintage items dating from the Victorian era right up to the 1980s. Owner Nicki Grainger opened the store in early 2011, aiming to create a welcome breath of fresh air for those wishing to escape the monotony of high-street trends.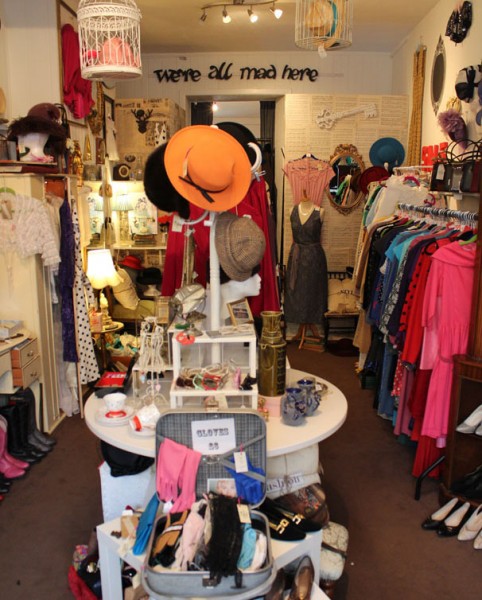 Nicki also believes that buying and wearing vintage clothing is a great way to recycle:
"Trends come back around in fashion, so why get a new item of clothing that everyone else will have when you could have an original version of it – that's what vintage is all about."
"Shoppers are gravitating more towards vintage because it's a more eco-friendly way to shop. They're shying away from cheaper, throwaway clothing and want things that are worth something, that are going to last longer – vintage clothing is better made".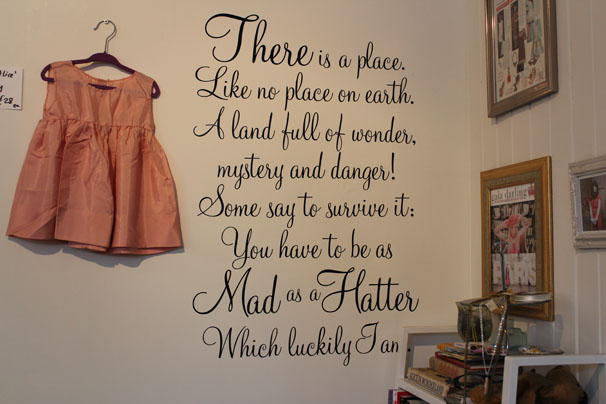 While shoppers are sick of forking out for jaded high street styles, many are unsure of how to incorporate vintage items into their existing wardrobe. Naomi Thompson, a personal shopper and vintage stylist based in Portsmouth, and author of upcoming book Style Me Vintage, says she felt "extremely liberated" when she first discovered vintage clothing. Her top tips include:
– "Always check for broken zips and missing buttons.
– Always hold garments up to the light as this will instantly reveal any repairs or holes.
– Don't force yourself into anything delicate looking – be especially careful with lace or silk garments.
– Avoid buying garments with a view to altering them. Vintage dresses are often very complex to alter. Also any change to the original structure or length can often wipe out the value of a garment entirely."
This new and constantly growing demand for vintage is not just confined to clothing. Founded by Emily Fisher, Fishee Designs, also located on Christchurch Road in Pokesdown, offers vintage-style photography sessions to create timeless and fun photographs. Emily explains:
"I've always been inspired by old photographs, the memories they provoke and the stories behind them – everything I do is inspired by the past. As well as photo shoots, I sell lots of recycled products, including printed photo cushions".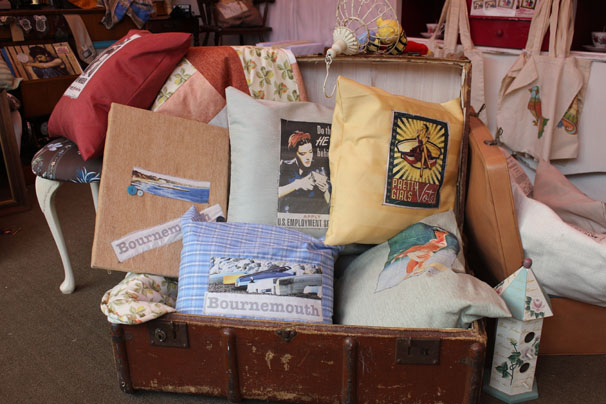 It's clear to see that there is a strong vintage scene emerging in Pokesdown and the wider Bournemouth area, something traders like Emily are very proud to be a part of: "There's a real hive of activity going on at the minute, and it's really starting to become something – a destination for people to come for vintage by the sea."
Click here to visit Naomi's website for all things vintage.
Click here to visit What Alice Found.
Click here to visit Fishee Designs.
Click here to visit Vintage Per Sempre.