The Dorset and Somerset Wildlife Associations are launching the Wildlife Friendly Garden Contest aimed to appreciate the contribution of gardeners to wildlife conservations.
Gardens are increasingly becoming crucial in connecting with the countryside and a study published recently has identified over 2,673 different species in a very ordinary suburban garden in Leicester, making it as bio-diverse as parts of the rain forest.
The organisers look to encourage small and big gardeners to enter the competition pointing out that any garden is a place that be used by wildlife. Dorset Wildlife Trust's Community Conservation Officer, Joy Wallis said that the competition also aims to "encourage people into gardening".
In a release from the Dorset Wildlife Trust, Beth Jerrett, Communications and PR Manager at Somerset Wildlife Trust, said: "Gardens are an essential part of the network of wildlife corridors that criss-cross Somerset's towns, villages and countryside.
With 124,500 gardens in Somerset, covering 19 square kilometres, it's an inspiring time for gardeners with the realisation that what you do in your own patch can be of real value to local wildlife."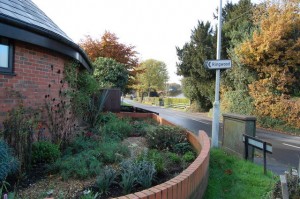 The Competition is in its third year in Dorset. Following its popularity, the organisers decided to hold it in Somerset from this year on. The various categories for the competition are categories Patio or Small Medium, Large, Large, Community or School and Best Improved Garden for last year's winners.
Every School that enters the competition will receive a wildlife friendly prize. Wallis suggests that this is one of the ways to get more young people interested in gardens and gardening.