He may have lost to Roger Federer in the semi final of the ATP World Tour Finals last night, but 2012 has unquestionably been the best year of Andy Murray's career. Here we take a look at some of the highlights:
Tears at SW19
With several scintillating performances on his way, this summer saw the 25 year old become the first Brit to reach the final of Wimbledon since Bunny Austin in 1938. Federer took the final in four sets, but it was in the post match interwiew where Murray managed to win the nation's hearts. Thanking the crowd for their support, the Scotsman can be seen fighting back tears – an emotional display that resulted in the acceptance of a sceptical British public.
Gold and Silver Lining
Only weeks later, Murray returned to Wimbledon, but this time to compete as an Olympian. With all the hype surrounding the track an field athletes, the world number 3 entered this event somewhat under the radar. However, Murray made sure that Tennis remained on the front and back pages, rapidly avenging his Wimbledon final defeat – taking the Gold in the singles, and also managing to scoop a Silver medal in the mixed doubles with Laura Robson. A springboard to his first Grand Slam victory, perhaps?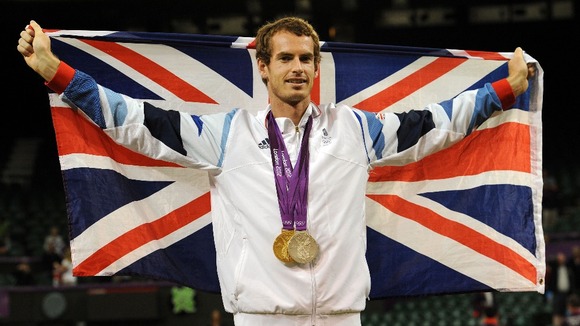 5th Time Lucky
For all the success that Andy Murray has had in 2012, his greatest triumph came at Flushing Meadows in the US Open. It was here that he finally bannished the ghost of Fred Perry by beating the classy Novak Djokovic in a five set thriller, and consequently becoming the first British man to win a Grand Slam since 1936. In a year of great British sporting achivements, Andy's US Open triumph surely has to be up there with the best of them.
Although this year may be hard to top, with the genius that is Ivan Lendl in his corner, and his new found confidence, there is no reason why Andy Murray can't continue to climb the rankings, and maybe have more Grand Slam succcess in 2013.