We are just around the corner from the clocks a changin' as they go back an hour this weekend in preparation for winter. So, as the nights begin to draw in and the winter tightens it's grip on our homes (and our bones!), we must be prepared so that we can focus on the great things this season brings. Here is our list of Autumn Necessities which will see you right through from autumn to winter: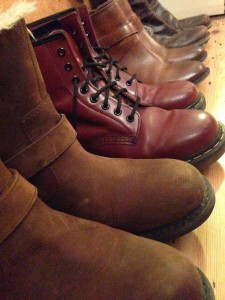 1.    Boots
Long boots, short boots, knee high boots, wellington boots, cowboy boots, Ugg boots, women's boots, man boots, kids boots, croc boots. Boots of all sorts and any sorts, we salute you. Reach in to the back of the wardrobe, dust them off and pull them on, you'll toes will thank you for it later.
2.    Socks
Sticking with the feet theme we come to socks. You'll want to dig out the ones that have been stuffed to the back of the drawer and pull forward those fluffy ones, slipper ones, those festive ones (that are mildly embarrassing but that your Mum gave you in your stocking ten years ago and you still can't quite bring yourself to throw them out), stick those socks on!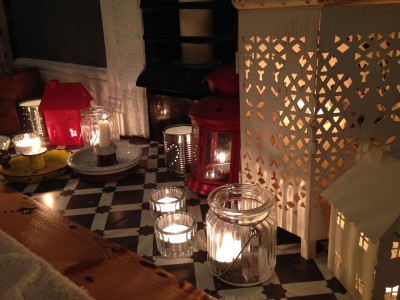 3.    Candles
It's getting darker earlier; the temperatures are dropping and you are slowly turning in to Elsa from Frozen and putting on yet 'another jumper' as you put off for as long as humanly (shivering-ly) possible before switching the heating on. While these are events are unfolding, take comfort in the warming glow of a flickering candle and soothing scents of pine trees, berries, apple and cinnamon.
4.    Open Fires
If you're lucky enough to have a real fire, light that thing ASAP. Then huddle round and enjoy.
5.    Hot drinks
The common cold rears its ugly head around this time of year, so get your cupboards prepped for hot toddies and hot chocolates (not forgetting the whipped cream and flakes) to soothe those grizzly colds. Is it too early to start mulling the wine and cider?
6.    Lip Balm
For those inevitable chapped lips. Get two, one for you and one to share around for the one who never remembers theirs, you'll have a friend for life.
7.    Scarves Scarves Scarves
No more explanation necessary. Go wild, get creative, and stay cosy.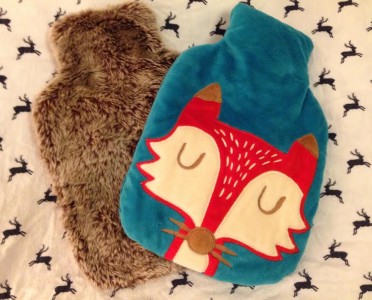 8.    Fluffy dressing gowns
Yes, only fluffy ones will do and if they have hoods with ears on all the better for snuggling up (after all bears are born to be warm so why not take a leaf out of their book).
9.    Hot water bottle
Great during heat-gate and then once the heating is on, it's always nice to get a little extra heat in bed. But remember a hot water bottle cover, or things just get overheated and painful.
10. Winter duvet
Whether you're a duck down, soft touch, anti allergy or hollowfibre duvet dweller, keep it toasty with your togs.
11. Last but not least it's all about the layers
Doubling up the tights, socks over tights, vests on top of vests, thermal vests under polo necks, under cardies, under hoodies, under THE winter coat.
Wrap up and win this winter!