Bins in Bournemouth will soon be collected on alternate weeks, the council has announced.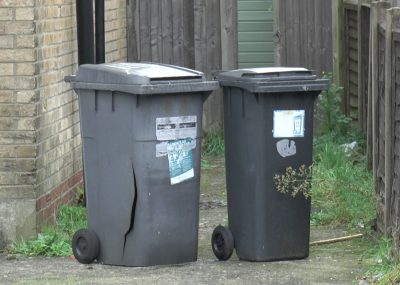 It means that the big recycling bins will be collected one week, and the smaller household rubbish ones the next.
Collection routes will also be changing, which means some bins may be collected on different days in the week.
The changes are due to be implemented April 24th this year. Information packs will be released to residents sometime before then.
It should save the council approximately £495,000 per year in public spending.
An estimated £16.4m in savings are needed over the next three years due to cuts in government funding.
Commenting on the change, one Bournemouth resident said "I don't think it's very good."
"There are five of us in our family, and we fill the bin up every week. So fortnightly it's going to be an absolute nightmare."
Improved food waste collection service
The move should also encourage more residents to recycle by reducing how often little bins are collected.
It costs the council more to dispose of food waste and recycling in the little bins – which are meant only for household rubbish – than it does in their respective food waste containers and big recycling bins.
The council is offering a larger 23 litre food waste container as part of this incentive.
Residents can apply for the larger food waste container here.
"If it ain't broke, why fix it?"
Flats that use a communal bin should expect a site visit in the coming months to determine their suitability on having this change implemented.
Another Bournemouth resident whom the Breaker approached, commented "As a father of two – we accumulate a lot of rubbish."
"We live in a communal block and unfortunately there's often an odour from the amount of bins, which could lead to infestation and rats", they said.
"As a taxpayer – if it ain't broke, why fix it?"
Find out more about changes to the bin collection times
Check to see if you qualify for an extra rubbish (little) bin