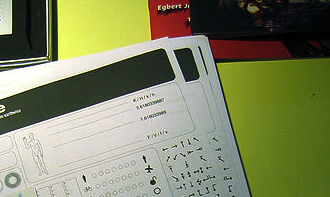 Bournemouth County Council is asking people receiving adult social care to give feedback on their service.
It will be releasing a questionnaire next month that will ask clients whether they think the care they receive is up to standard, and if there are any ways in which it could be improved.
The questionnaire will be sent out to 1,000 residents who received adult community care services from the Council during September last year.
Lynda Price, cabinet member for Health and Adult Services, says: "It's very important that people participate, because it's their service, so if they want it improved we need them to tell us what it is we can do.
"I think it's important to remember that policies affect people, and that they're about people. So that's what this approach is about."
The council released a similar questionnaire last year, which it says was very successful – being returned by an estimated 65% of the people it was sent out to.
The range of adult social care services provided by the Council includes residential care, home care and short-term carers' breaks.
To find out more about the questionnaire, or if you want to get involved, click here.
Related Links