A Bournemouth chef has entered this year's Care Cook of the Year competition.
The competition, organised by the National Association of Care Catering (NACC), invites chefs working in the care sector to produce a two course meal for £1.30 that is both nutritionally balanced and suitable for their clientele.
Bournemouth master chef Ray Pike explains that it is very "difficult" to produce a two course meal for £1.30. He reveals how he plans to produce a delicious meal on a tight budget: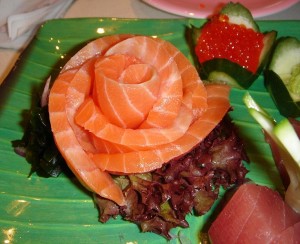 "I chose salmon which is fairly cheap these days and at certain times you can buy it quite cheaply anyway, and you tend to buy the cheaper cuts so that it is affordable."
Ray has designed a mouth-watering menu of duchess salmon and anchovy fishcakes, followed by a luxurious strawberry gateau topped with a crown of meringue:
"I decided to do a strawberry sponge because in June when the competition will be held, strawberries should be reasonably cheap.
"I'm using egg yolk for the fishcakes and the egg white for the meringue so little things like that make a big difference."
Ray works at Abbeyfields Wessex which offers sheltered accommodation for independent elderly people across Bournemouth.
Last year he reached the national finals and won the award for most "nutritious" menu. This year he hopes to be crowned Care Cook of the Year 2012.
The cooks will first compete in a regional semi-final. The best chef from each regional competition will then be invited to compete in a 90-minute cook-off at Unilever in Leatherhead, Surrey on the 20th June 2012.
Related articles