A public poll, conducted last week, has announced Bournemouth as the peoples favourite to become a city as part of the Queen's Diamond Jubilee celebrations this year.
The poll, which was conducted by YouGov, saw Bournemouth and Reading top the poll of towns most deserving city status, with 12% of the vote each.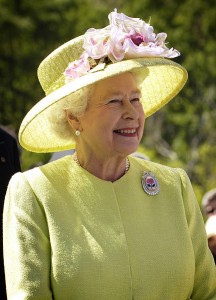 Nearby Dorchester, which is also competing for Jubilee City Status came 9th with 6% of the vote.
All together there are 26 towns competing for city status, these are: Bolton, Bournemouth, Chelmsford, Colchester, Coleraine, Corby, Craigavon, Croydon, Doncaster, Dorchester, Dudley, Dumfries, Gateshead, Goole, Luton, Medway, Middlesbrough, Milton Keynes, Perth, Reading, Southend, St Asaph, St Austell, Stockport, Tower Hamlets and Wrexham. The 12 cities applying to have a lord mayor are: Armagh, Cambridge, Derby, Gloucester, Lancaster, Newport (Gwent), Peterborough, Salford, Southampton, St Albans, Sunderland, and Wakefield.
The Queen, who will be advised by Deputy Prime Minister, Nick Clegg, and Cabinet Office Minister, Mark Harper, is expected to announce her decision later this year.
The poll was conducted between 2-3 February and surveyed a reflective sample 1659 adults.
Related Links:
http://www.culture.gov.uk/what_we_do/honours/7610.aspx
http://cdn.yougov.com/cumulus_uploads/document/fqrv54h6lq/YG-ArchivesPR-YouGov-TownsToCities-070212v2.pdf