A major overhaul to the free bus pass system may be required, after Dorset County Council's controversial bus cuts proposal was approved today.
The Council are aiming to save £500,000 in the next 12 months, with the major cuts to rural bus services in force from April.
The move comes after alternative suggestions to save the rural bus routes were declined. Peter Smith, the Chairman of the Western Area Transport Action Group suggested that, "there are some rural areas where many would be prepared to pay half fare. This could've made some of the routes more financially viable, and prevented the scaling back of services."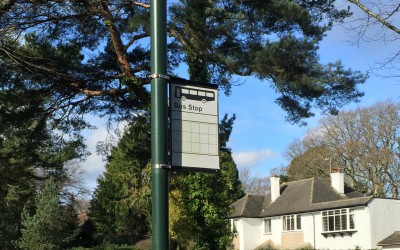 The proposal will have a particularly strong impact as there has been little change in the last six years. Dorset authorities didn't decrease bus funding at all between 2010 and 2014, but 33 services received cuts and nine routes were withdrawn completely between 2014 and 2015. These cuts were around 25 per cent of the annual budget, and the new figures mark a similar decrease for the upcoming year.
Comparative to the rest of the UK however, the council is still somewhat behind the government targets. This is in spite of a settlement that UKIP Councillor Ian Smith called, "the worst in the country".
The neighbouring council on the Isle of Wight have made reductions of over fifty per cent in the same period, a figure that dwarfs Dorset's rate of downsizing. This large level of cuts was recommended in light of the fact that Councils are not permitted by the Government to raise taxes in order to offset losses by the bus companies.
Following discussion, the council's Cabinet has approved the £500k reduction in subsidies for rural bus services in 2016/17

— DorsetCountyCouncil (@DorsetCC) February 24, 2016
Go South Coast Operations Manager, Ed Wills suggested that, "if viable, commercial buses could potentially step in on behalf of the local authorities for some of the routes being discontinued. The situation is complicated by the fact that cross-subsiding of services is forbidden."
The Dorset County Council endorsed cuts are likely to affect the people who need the services the most, the young, the disabled and the elderly.