A Boscombe business owner has questioned council plans to fund a creative enterprise project in the area.
In plans to be submitted to Bournemouth cabinet today, £207,000 will be allocated for the development of a new creative industries enterprise in part of the former Boscombe Centre for Community Arts.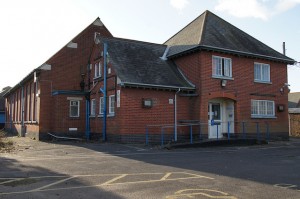 But manager of Boscombe business This Is Vintage, Vicki Mixer said:  "Boscombe's got such a huge drug problem and such a huge problem with homelessness and domestic violence it seems to me like the money might be better spent on curing those problems.
"Throwing money at the arts isn't going to clean up Boscombe," she said.
As part of the council's 'Backing Boscombe' regeneration campaign, the project, known as 'Recreate', will host workshops, events and act as a hub for nurturing the growth of creative industries in the town.
Bournemouth cabinet member for partnerships and regeneration, Councillor Jane Kelly said: "The funding for the Recreate project will be fantastic news for Boscombe helping creative industries thrive in the town."
Funding set to be approved to kick-start a project to boost creative business in Boscombe: tiny.cc/562hsw #backingboscombe

— Bournemouth Council (@bournemouthbc) February 14, 2013
Having already gained £208,000 through a European partnership project, supporters of the plans have said it will deliver in Backing Boscombe's key priority areas of employment and enterprise.
But Mrs Mixer doubted the success of the project saying: "I think it's good that they're spending money on the arts, just because there's a massive drug and social problem in Boscombe artists shouldn't be neglected. But I do wonder whether maybe they're trying to do too much.
"Until issues like housing are addressed I don't think you're going to get to the bottom of the problem," she added.