The idea started in Italy where children drew rainbows and wrote the phrase 'andrà tutto bene' or 'everything will be alright' in their windows.
In the UK, the Facebook group Chasing the Rainbow encouraged members to take part in the trend and share their pictures online.
No matter how bad things are in the world around us right now we still have love.
One member of the group, Julia Brunskill from Barry in Wales, stuck a rainbow to her window opposite Barry Police station for the officers working through the lockdown. Staff at the station responded in kind with their own rainbow on the top floor window.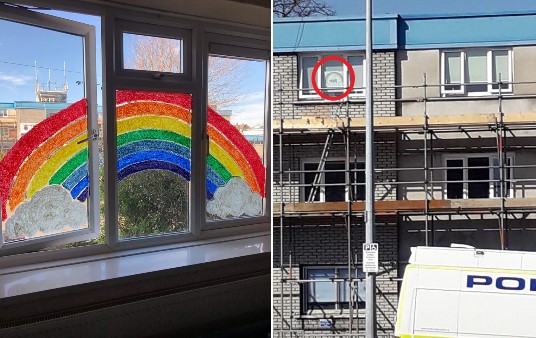 Julia told  The Breaker: "I wanted to cheer my son up, other children and make police officers smile at this difficult time. Reminding them that rainbows only come after the rain."
Sarah Furniss, an occupational therapist with the NHS, made rainbow decorations with her two young children who like to spot them when they go out for 'rainbow walks'.
Sarah said: "I've heard others are doing it for NHS and other key workers. Whilst I am an NHS keyworker myself, I have done it as a sense of community to cheer the children up."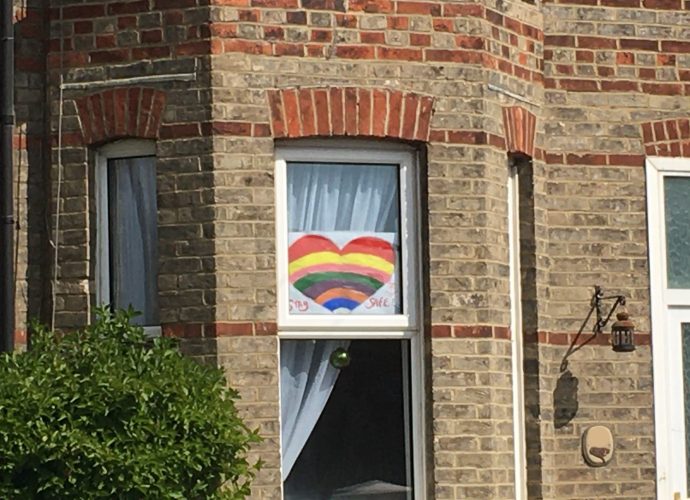 Hannah Goacher, a dental nurse and a key worker told The Breaker: "I love seeing the rainbows in peoples' windows when I'm traveling to and from work because it reminds me that no matter how bad things are in the world around us right now we still have love. Seeing them gives me a little warmth glow feel."
The lockdown is likely to continue for several more weeks. The UK government has urged people to stay at home and only go out for essentials like food and medicine and work from home where ever possible. Everyone should also take care to wash their hands frequently and practice social distancing, remaining at least 2 meters apart from others to avoid spreading the Corona Virus.